Heroes or Weirdoes?
October 10, 2011
Comments Off

on Heroes or Weirdoes?
One was fed as a child on a diet of garden snails and sliced earthworms. Another had her own bath in Greenwich Park but ironically had a reputation for poor personal hygiene.
One was imprisoned in the Bastille as a Dutch spy. Another ended life with blackened stumps for teeth and used the knickname frog as an affectionate term for a French suitor.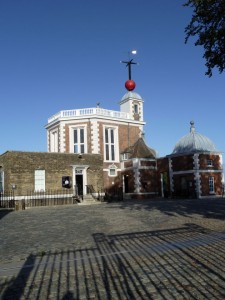 One is popularly believed to have asked another man to kiss him below deck (ooh, matron!).
Another made a living for almost 50 years by telling the time.
Weirdoes or heroes?  You be the judge on Sunday 16th October when Footprints of London guide Neil Sinclair leads a fascinating walk along the zero degree line of longitude through beautiful Greenwich Park down to the River Thames.
Meet at Greenwich Park's Chesterfield Gate at 11am for a colourful introduction to eight 22-carat heroes or heroines who all lived or worked near the world's most famous median line.