The Children of the Ghetto
The Children of the Ghetto
September 12, 2013
Comments Off

on The Children of the Ghetto
With our Literary Footprints Festival starting soon we asked our guides about the books that inspired their walks. First Sean talks about "The Children of the Ghetto" by Israel Zangwill.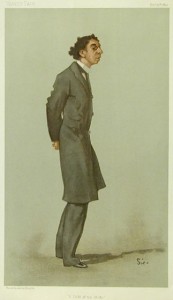 Israel Zangwill by Walter Sickert
Israel Zangwill is one of the great chroniclers of London at a particular time. A Jewish writer, scholar and journalist he was commissioned by the Jewish Board of Guardians in the 1890's to write a story that would explain the lives of both the recent and older Jewish communities in London. His sprawling epic 'The Children of the Ghetto' is a delight. No wonder he was known as The Jewish Dickens.
Sean