Literary Tours of St John's Gate
Literary Tours of St John's Gate
February 7, 2014
Comments Off

on Literary Tours of St John's Gate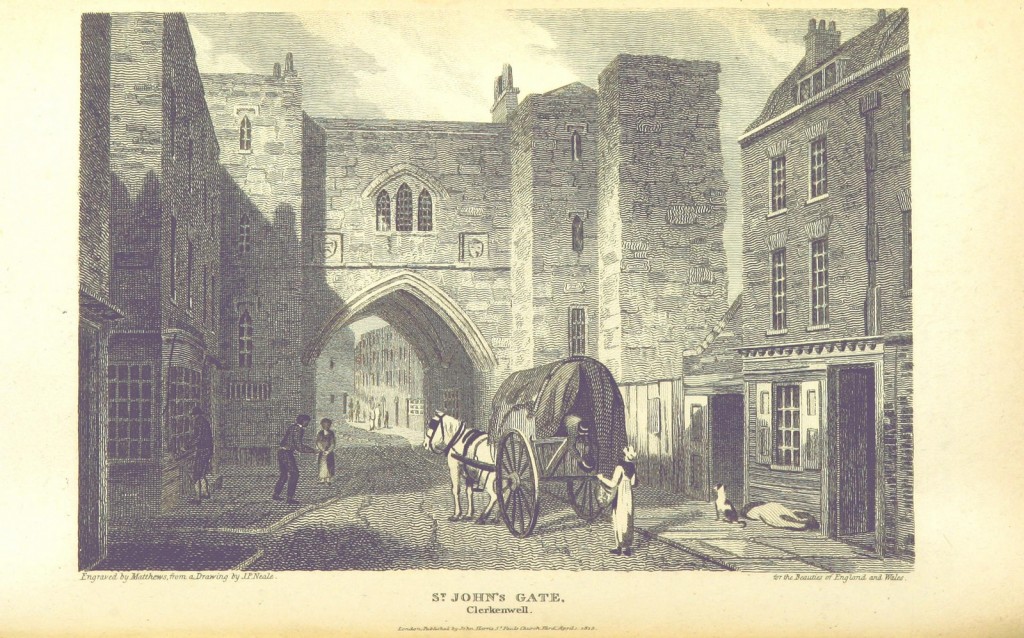 St John's Gate 1801 – From The Beauties of England and Wales by John Britton. Courtesy British Library
Cultural and Literary tours of St John's Gate Clerkenwell.
Your starter for ten! What do Caravaggio, Barbara Cartland and William Shakespeare have in common?
If you can't answer this potential pub quiz question then you should book to come on a cultural and literary tour of St John's Gate. This unique building, in the heart of Clerkenwell, was  the 12th  century HQ of The Most Venerable Order of St John. However through the centuries is has also been used by playwrights, artists and authors. Its secrets will be revealed on Friday the
28th of February
and
28th March
at 4 30pm. Walk last between 45 minutes and one hour.