The Ruins of London – Merton Priory
Continuing our series inspired by Tate Britain's Ruin Lust exhibition, Stephen Benton talks about Merton Priory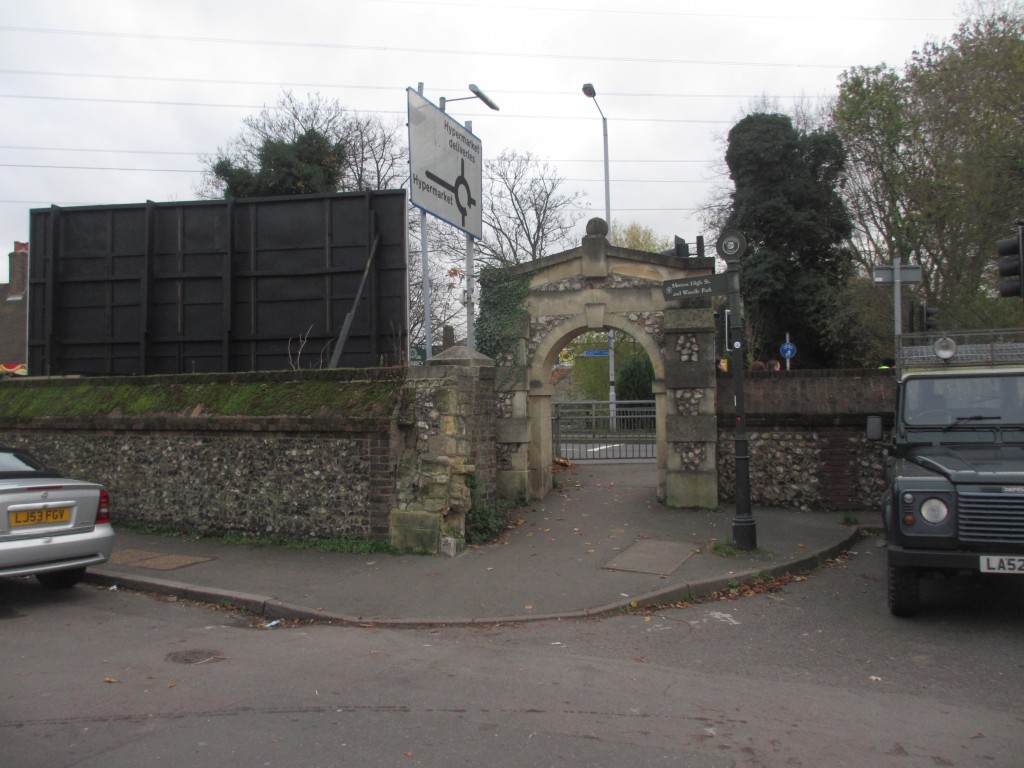 When you go to Merton, there are very few signs of the mediaeval Priory that used to be on the banks of the River Wandle.
Merton Priory was established in the 12th century and has several claims to fame. Thomas Becket was educated here as was Walter de Merton, who went on to found Merton College, Oxford. It was the place where in the 1230s the first comprehensive statute since the Magna Carta was agreed.  This was the Statute of Merton which allowed amongst other matters Lords of the Manor to enclose common land provided that sufficient pasture remained for their tenants. As this was the first recorded statute of the first recorded parliament, it can be viewed as the starting point for parliamentary democracy.
But with the dissolution of the monasteries in the 1530s, the buildings were largely demolished. Much of the stone was taken down the road to build Henry VIII's Nonsuch Palace, which itself was later demolished.
Today a Sainsbury's car park and petrol station stand where the Priory used to be. But when the new access road (Meratun Way) was built in the late 1980s, they uncovered the foundations of the Chapter House. These have been preserved in a chamber underneath the road, accessed from a subway.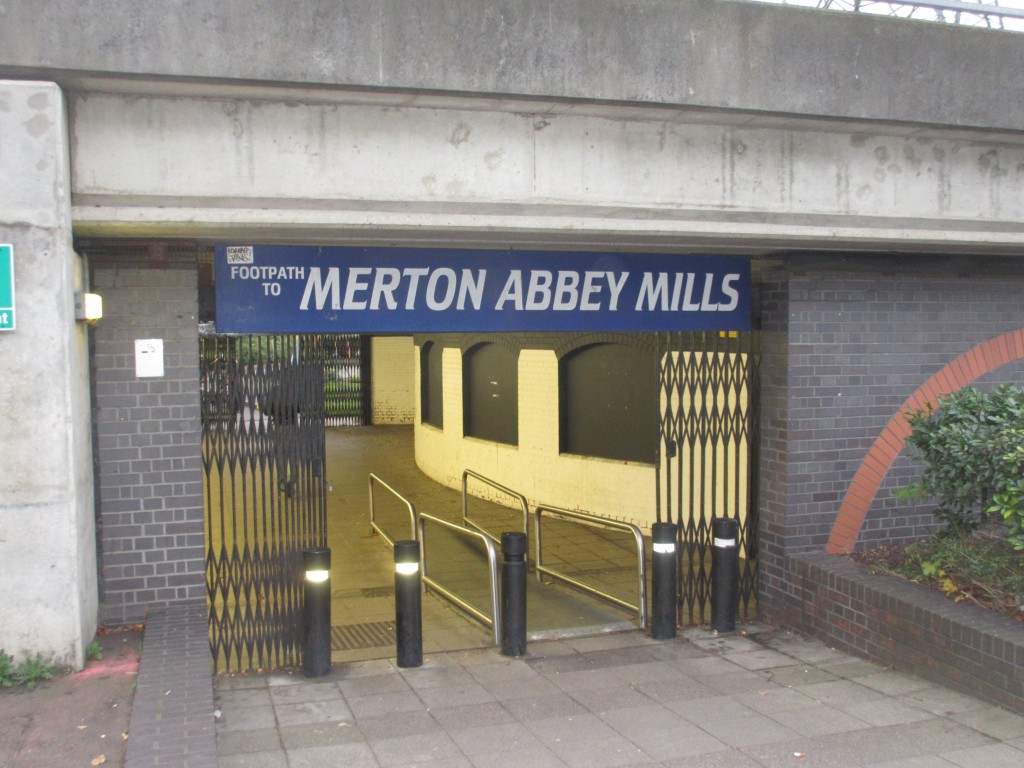 This chamber had windows at one time but they were so vandalised, they have been boarded up. But there is a plan to open up some new windows and now the funding has been secured, hopefully work will start in the summer. From time to time there are open days – more info at http://www.mertonpriory.org/
There are however two fragments which are visible on a day to day basis. First, just to the west of the entrance road to Sainsbury's is a stretch of the Priory's wall and there is an arch which was reconstructed in 1988.
Then a little further away at St Mary's Church in Merton Park, there is another somewhat larger arch. This was reconstructed here in 1935, paid for by Gilliat Edward Hatfeild (yes that is the right spelling). Hatfeild was the last owner of nearby Morden Hall Park and it was he who bequeathed that property to the National Trust.
And in case you wondered, there never was an abbey at Merton, even though just by Sainsbury's there is Merton Abbey Mills. The "upgrading" to Abbey status happened long after the Priory had disappeared.
Stephen's next walk for Footprints of London is on Thursday 20th March – looking at the real story of Mr Selfridge and his competitors and other tales of west end stores