The Ruins of London – Ruins on The River
The Ruins of London – Ruins on The River
April 12, 2014
Comments Off

on The Ruins of London – Ruins on The River
Continuing our series inspired by Tate Britain's Ruin Lust Exhibition. Chris Firmin and Jen Pedler  pick their favourite river crossing ruins.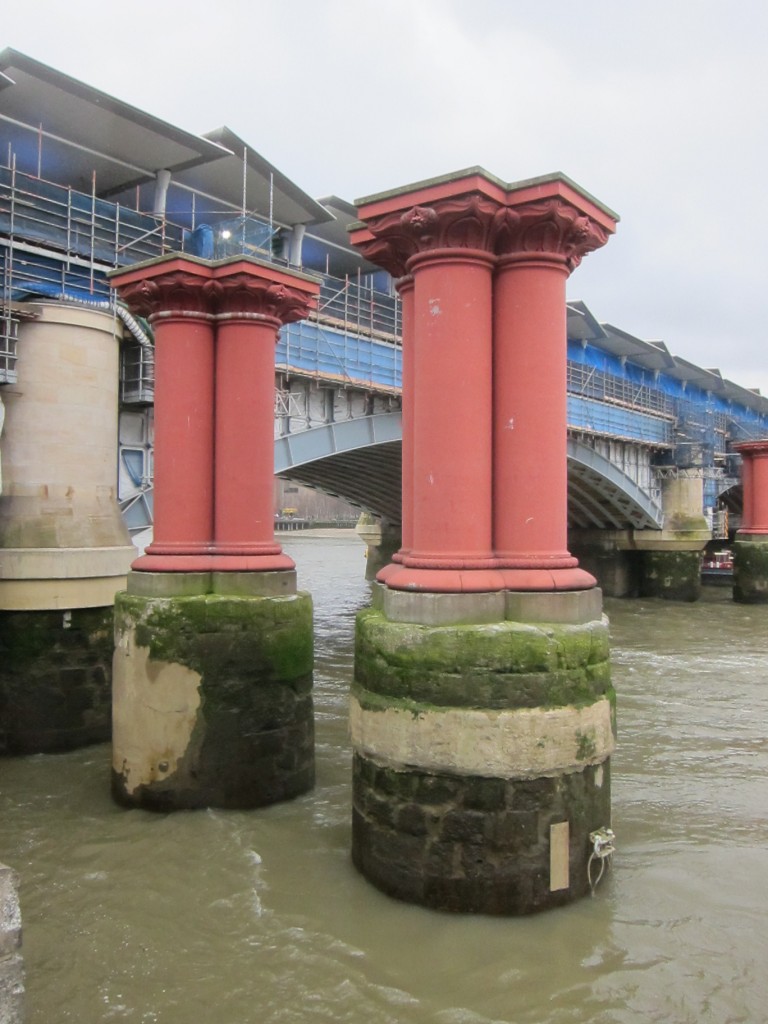 One of the most obvious ruins in London are the bridge piers of the dismantled Blackfriars Railway bridge built by Joseph Cubit in 1864. The seven ornate piers each with an "LCDR" shield (London, Chatham & Dover Railway) still stand  in the Thames, the bridge
itself having been dismantled for safety reasons about 30 years ago. Remnants of other former bridges can also be found.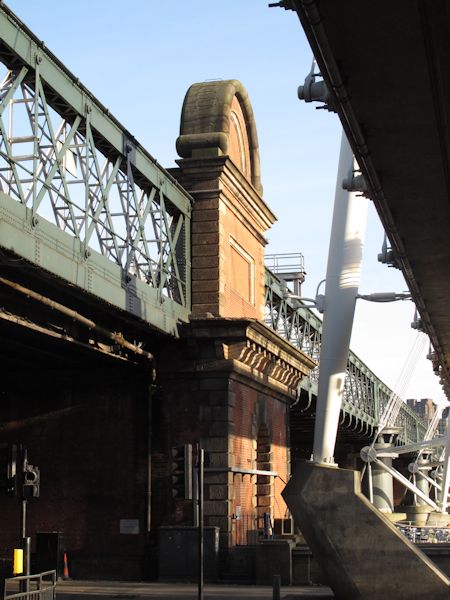 The bases of the river piers from Brunel's Hungerford suspension bridge were retained and incorporated into the new bridge when it was replaced by the rail bridge in 1864 – the chains on the suspension bridge were reused for the Clifton Suspension Bridge in Bristol.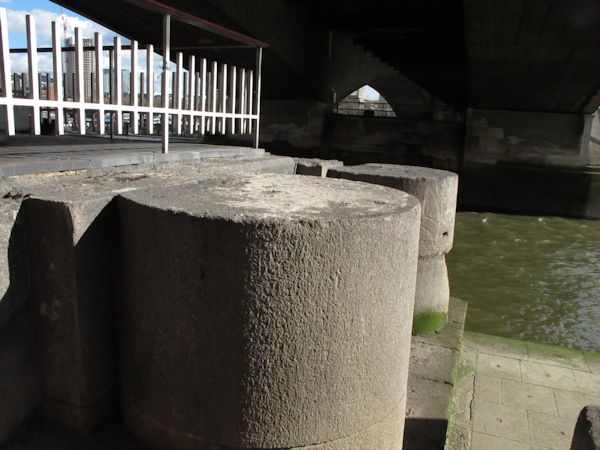 There are some remnants of Rennie's original Waterloo (Strand) bridge beneath Waterloo Bridge and also a rather lovely but neglected bronze relief, based on an 1840s watercolour, showing the original Strand bridge and incorporating a replica of its foundation stone.

The relief gives a good graphic indication of how much wider the river was before the Embankment was built.
You can find out more on Jen Pedler's walk The River in Chains on April 12th and May 4th
Regards,