A Handkerchief in Postman's Park
A Handkerchief in Postman's Park
May 14, 2014
Comments Off

on A Handkerchief in Postman's Park
One glaring omission from our Top Ten Hidden Gardens article was Postman's Park – famous for the Watts Memorial which commemorates those who died saving the lives of others. Neil Sinclair was there a few weeks ago and took some pictures of the "handkerchief tree"
Postman's Park in the City, between St Martin's Le Grand and King Edward Street contains 'handkerchief' tree (Davidia Involucrata) among its many plants.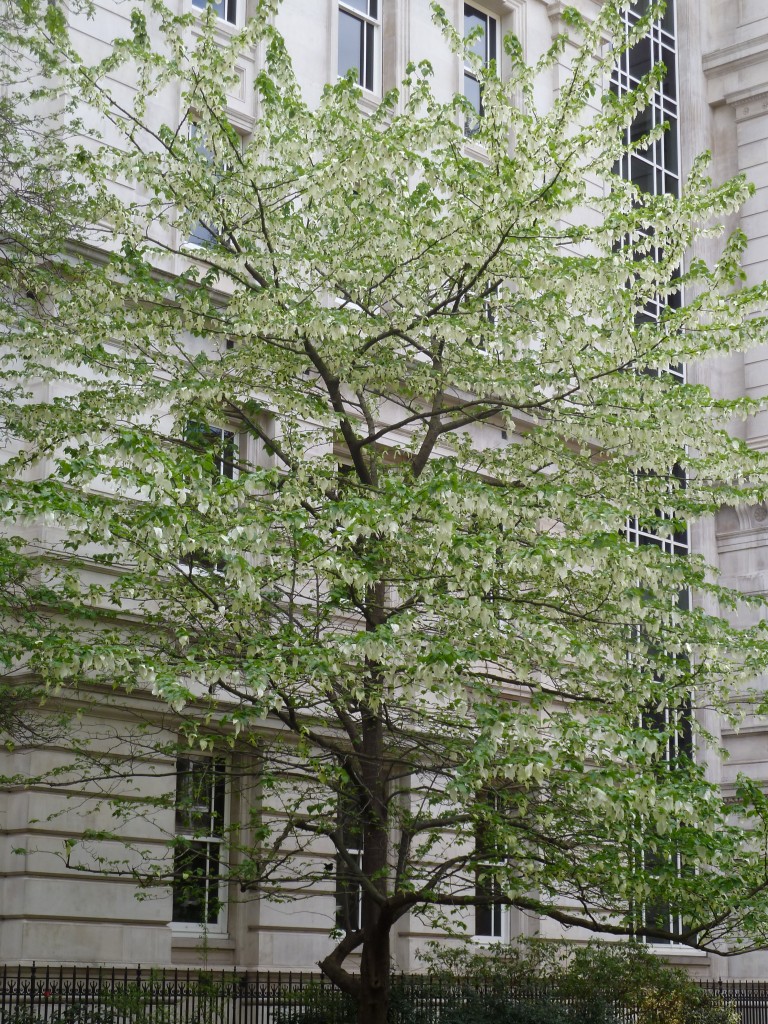 A deciduous tree from China, handkerchief tree is best known for its striking display of floral bracts in late spring, according to Kew Gardens. Its small, reddish purple flower heads are surrounded by a pair of large, white bracts up to 30 cm long, which are said to resemble dangling handkerchiefs or doves resting on the branches.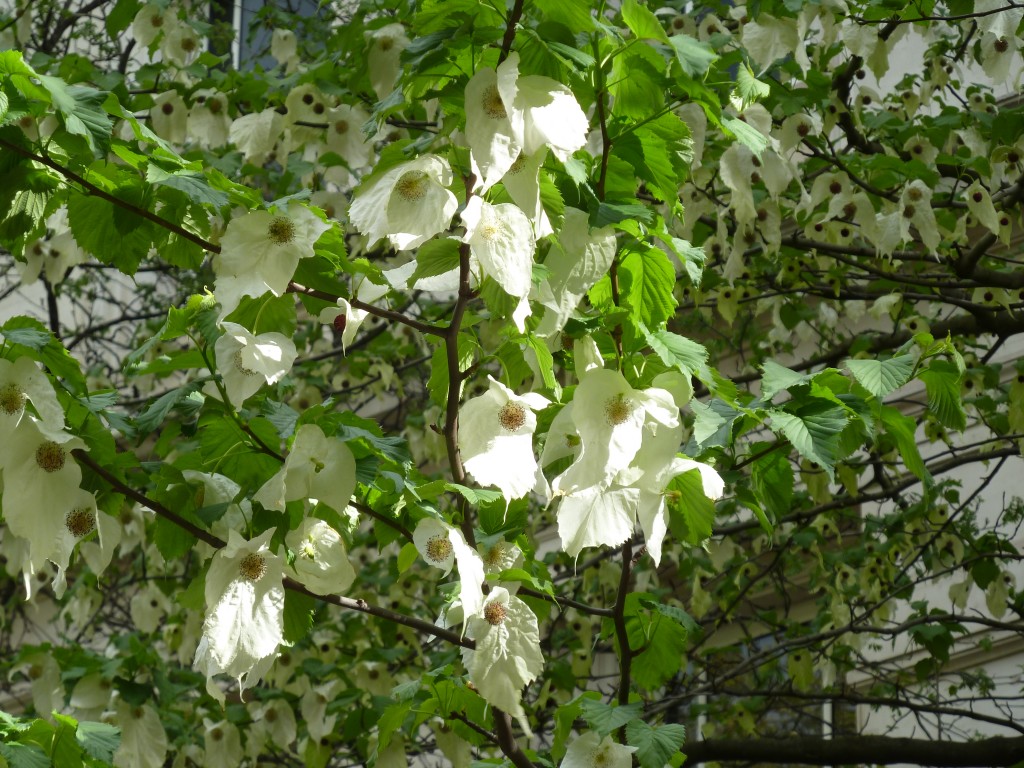 Davidia involucrata was named after French priest and naturalist Father Armand David, who was also the first westerner to describe the giant panda.
Neil will be guiding on the Walk London Spring into Summer Event this weekend