Football Remembers
May 11, 2014
Comments Off

on Football Remembers
Brian McClory looks at Bruce Bairnsfather, participant in one of history's most famous football matches.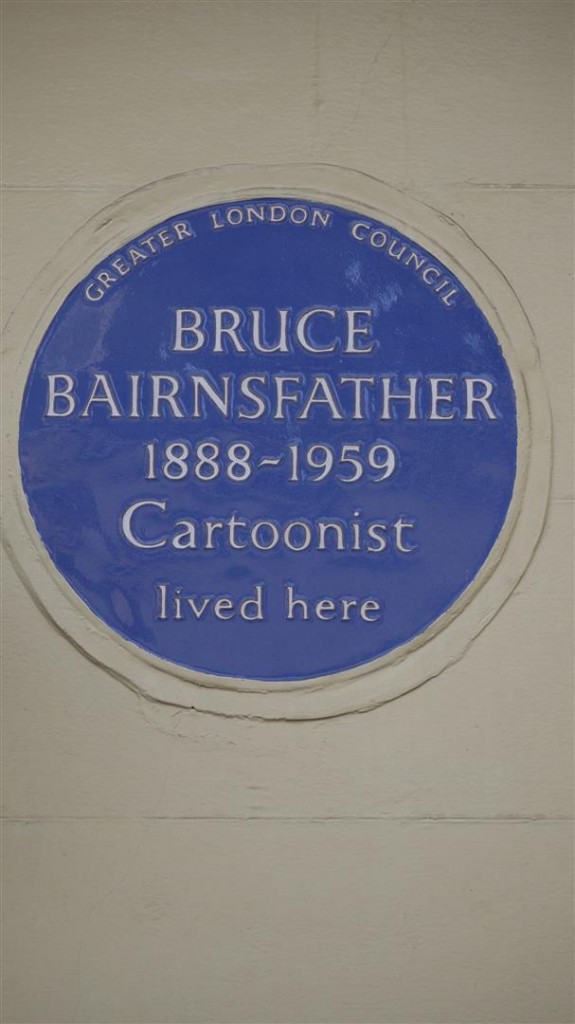 There is a campaign to remember football played between the British and Germans in no mans land on Christmas Eve 1914 – http://www.bbc.co.uk/news/uk-27327162
One man who took part was Bruce Bairnsfather and his blue plaque (pictured) is in Sterling Street SW7 This was the house of Bruce Bairnsfather (1888-1959), who was a cartoonist, and sports a blue plaque giving that information. The fact that it shows that he was a cartoonist doesn't tell you very much so here's the story.
During the First World War Bairnsfather , who was an captain in the trenches on the Western Front, took part in the famous football match between the Germans and the Allies at Christmas 1914.   He drew a picture of himself trying to buy buttons from a German officer.
His series of cartoons centred around the British soldier whom he depicted as a thick set, corpulent man with a moustache who was always moaning and whom he called Ole Bill.
After the war many of these men joined the police force and it is only one of a series of explanations why the current day police are referred to as Old Bill.
Widespread use of the term Ole Bill is confirmed by the name plate on the London Transport bus used to take the men towards the front line.  It is in the Imperial War Museum.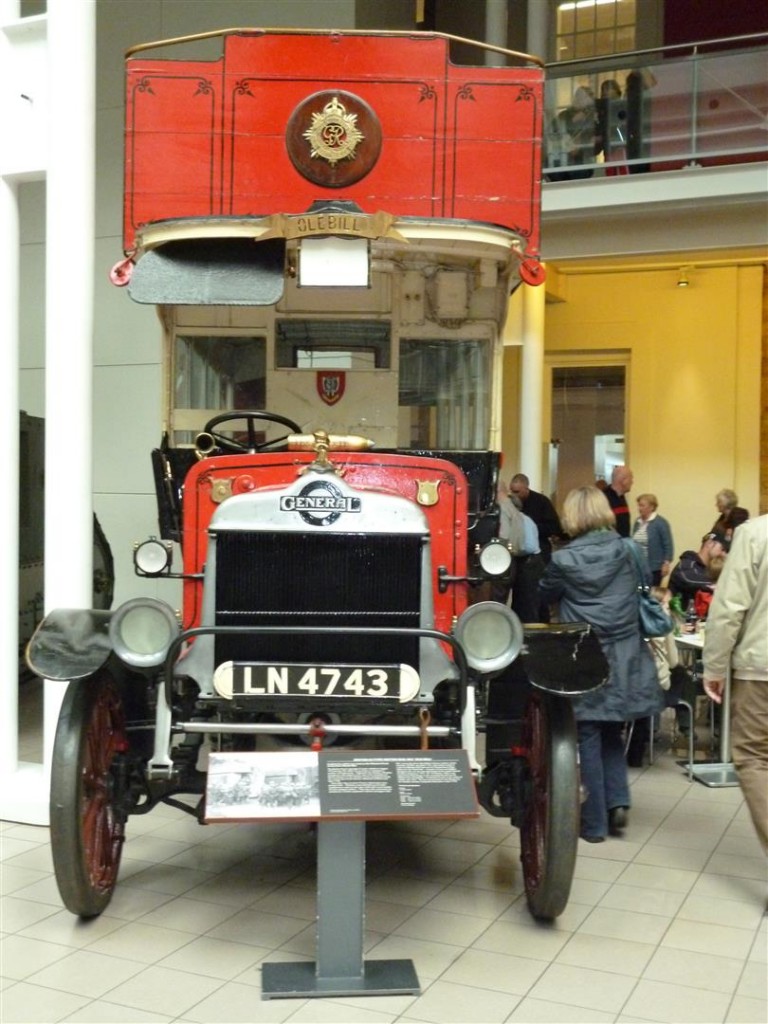 Brian visits Bruce Bairnsfather's plaque on his Hidden Knightsbridge walk – you can join him  on 18th May  7th June  and 21st June