Literary London – Brown's
Literary London – Brown's
September 12, 2014
Comments Off

on Literary London – Brown's
With our Literary Footprints Festival starting in a couple of weeks, here is the first in a new series of posts on London Literary locations. Michael Duncan looks at Brown's in Dover Street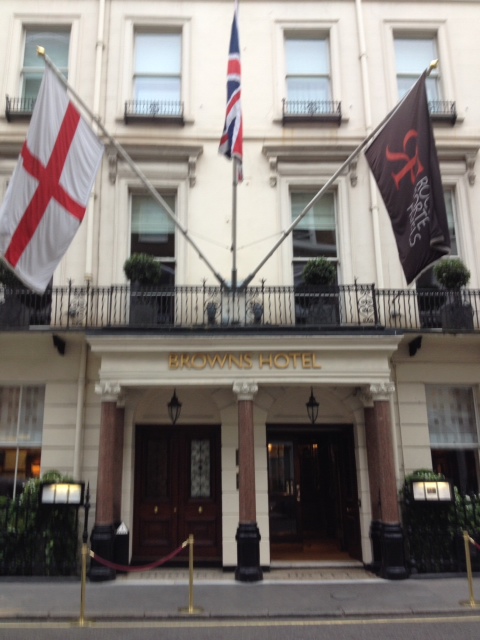 Brown's which opened in 1837 claims to be London's first hotel.  It was opened by James Brown who was butler to Lord Byron and his wife who was maid to Lady Byron and was made up of four adjacent Georgian houses on Dover Street in Mayfair. The idea was to create a stylish home from home catering for the "nobility and gentlemen up for the season".
It's famous for being where Alexander Graham Bell made the first successful telephone call, for its connections with the Teddy Roosevelt and FDR and for being a favourite of Queen Victoria.
But there are many literary connections.  Mark Twain appeared in the lobby in 1907 wearing his pyjamas reportedly causing gasps of astonishment from amazed Londoners as he chatted while displaying three inches of leg.
Rudyard Kipling, who has a suite named after him at the hotel, completed Jungle Book here. Another regular, Agatha Christie,  published  "At Bertam's Hotel"  in 1965.  It is basically Brown's Hotel thinly disguised but with a murderous twist.
Add to that regular visitors Oscar Wilde (no surprise there), Arthur Conan Doyle, Robert Louis Stevenson, Bram Stoker and JM Barrie and you have a top destination for lovers of literature.  If you can't afford a room, treat yourself to a cocktail at Donovan's Bar on the Albermarle Street side of the hotel.  And if you don't fancy that just stand outside and admire.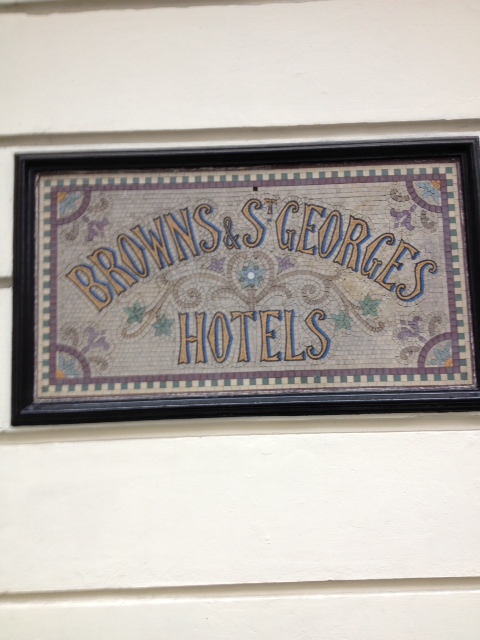 Michaels next walk for Footprints of London is The Wild and Wonderful Women of Soho on Tuesday 16th September