Literary London – Recollections of Rossetti
Literary London – Recollections of Rossetti
September 25, 2014
Comments Off

on Literary London – Recollections of Rossetti
Our Literary Footprints Festival starts on 1st October and the Footprints of London Guides are sharing their favourite Literary London locations. This time Stephen Benton looks at Rossetti's house in Chelsea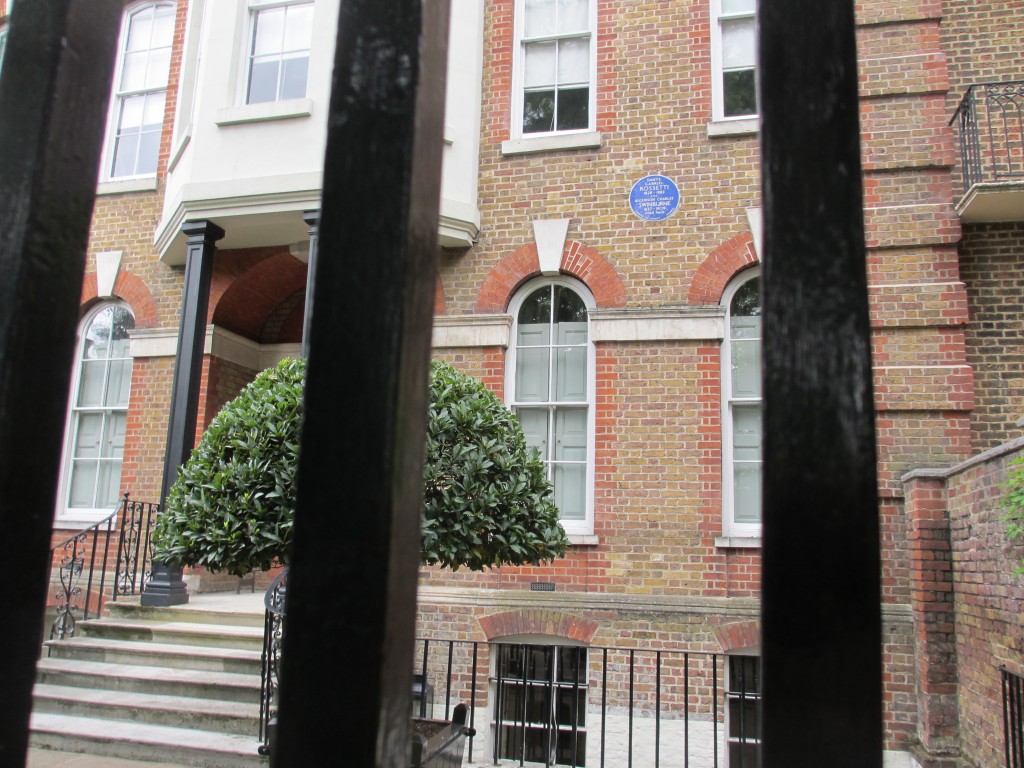 Dante Gabriel Rossetti lived out his last years in Chelsea in a house in Cheyne Walk and is one of the writers featured in Stephen's Made in Chelsea walk for Literary Footprints Festival
Of course Rossetti is best known today as a painter. But in his lifetime he rarely exhibited his paintings and was better known as a poet. And his poems were sometimes quite controversial. One in particular caused outrage because it was about a student's visit to a prostitute.
In 1878, an aspiring young author, called Thomas Hall Caine gave a lecture in Liverpool in defence of Rossetti's poems. When a year later, the lecture was printed, Hall Caine sent a copy to Rossetti and this led to them corresponding. Hall Caine finally met him and they became firm friends in Rossetti's last few years. And in fact, Rossetti died in Hall Caine's arms on Easter Sunday 1882.
Hall Caine published a memoir shortly after telling his account of the last years of Rossetti's life. This was republished in 1928 in a revised version for the centenary of Rossetti birth, retitled "Recollections of Rossetti". By then Hall Caine had been knighted and was a well known and respected author in his own right.
Today Hall Caine is largely forgotten. But apart from his fascinating volume about Rossetti, he has another literary claim to fame.
He is the "dear friend Hommy Beg" to whom another Chelsea resident dedicated his very famous 1897 novel. This book by the way has a lead character who has gone on to have a life of his own featuring in over 200 films. This is second only to that other great 19th Century fictional creation, Sherlock Holmes.
To find out who wrote this book and its title, you will just have to come on Stephen's Made in Chelsea walk for Footprints Literary Festival on 19 or 22 October.