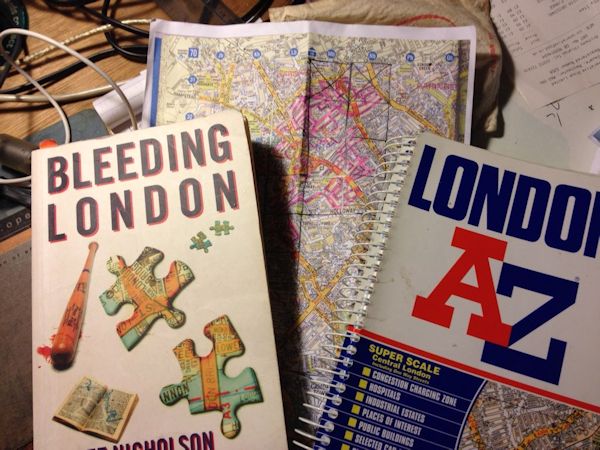 Have you ever wondered what it would be like to walk every street in the London A-Z? – A feat none of us Footprint guides has yet accomplished!
In Geoff Nicholson's 1997 Whitbread shortlisted novel Bleeding London that's what jaded tour guide Stuart London sets out to do, crossing them out in the A-Z as he goes.
Stuart decided not to take a camera. "He feared that the presence of a camera would turn his walking into a photographic expedition, into a quest for the picturesque."
But, inspired by Stuart's odyssey, in March this year the Royal Photographic Society challenged photographers to take part in 'the most ambitious photo project that the capital has ever seen' – photograph every street in London.
Footprints guides Jen and Stephen have been involved with the project since the start and have led some photo walks to inspire the participants. With over 29000 photos now uploaded to the online gallery, the project is now nearing its final stages.
For the finale of Literary Footprints 2014, we're delighted to welcome Del Barrett, RPS London regional organiser, to present readings from the book and a preview of the forthcoming exhibition.
We hope you'll join us for a glass of wine and the chance to cover more of London in one evening than you ever thought possible at the Literary Footprints Bleeding London talk this Friday, 31 October.