Walking the hidden Tyburn river
Walking the hidden Tyburn river
April 12, 2015
Comments Off

on Walking the hidden Tyburn river
Jenni Bowley talks about her new walk along the Tyburn River – part of our River Walks Festival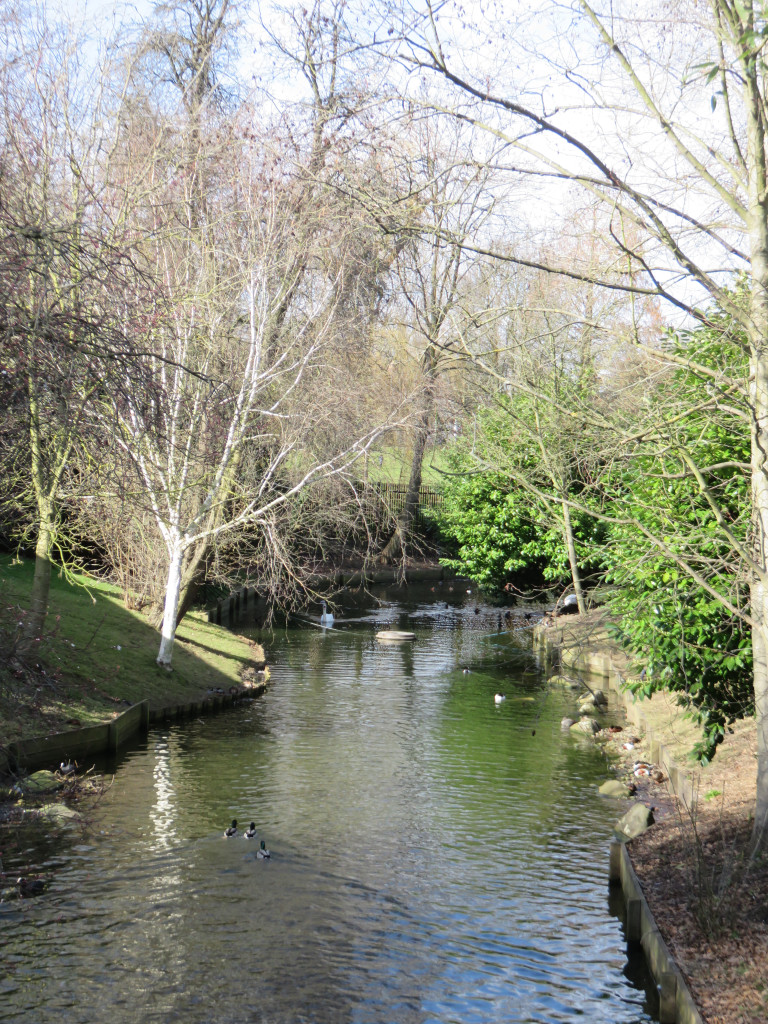 What does the name Tyburn mean to you – probably either a hidden river or a hanging tree!  Trees on the banks of the river were places of execution in the Middle Ages, and the name was transferred to the infamous gallows erected in 1571 half a mile away, where Marble Arch is today.  And you won't find "Tyburn" on a modern map of London, although Oxford Street was originally called Tyburn Road and Park Lane was originally Tyburn Lane.  The area of Paddington was originally called Tyburnia but the name had too many negative associations and was soon changed.
Even the course of the river Tyburn has changed dramatically. In the Middle Ages it split into two main branches close to the Thames, creating Thorney Island – a gravel mound on which Westminster Abbey was built.  But by 1670 it was flowing in a different course, meeting the Thames in Pimlico.
The Tyburn rises in Hampstead – part of the great watershed of North London which sees the source of the Brent river to north, the sources of the Fleet river to the East and the Kilburn/Westbourne to the West.  The Tyburn was a smaller stream in the middle, which became of great importance as the boundary between monastic and manorial land in the West End of London, defining some of the great estates of Mayfair.  The name derives from Teoburne, Anglo-Saxon for boundary stream.
The upper reaches were pasture and meadows until the late 19th century when Hampstead expanded and the Tyburn has two principal sources – from behind Shepherd's Well on Haverstock Hill and behind Hampstead Town Hall.  Our walk exploring the upper reaches of the Tyburn will discover where the shepherds walked their sheep to the spring and will then trace the route of the river through Belsize Park, Swiss Cottage and St John's Wood until we see open water in Regents Park. 
The water of the Tyburn was one of the earliest sources of piped water for Londoners, being carried in a conduit from Marylebone to the City as early as 1236.  Water from the spring at Shepherd's Well was taken by water-carriers and sold to residents of Hampstead as the area developed, but today, like other lost rivers, the waters of the Tyburn are used mainly to flush out the sewers!