Henry James Greathead
May 31, 2015
Comments Off

on Henry James Greathead
Paul Surma talks about Henry James Greathead one of the people he features in his new walk Lifeblood of the City – Public Transport in London on Saturday 27th June at 2pm and 5.30pm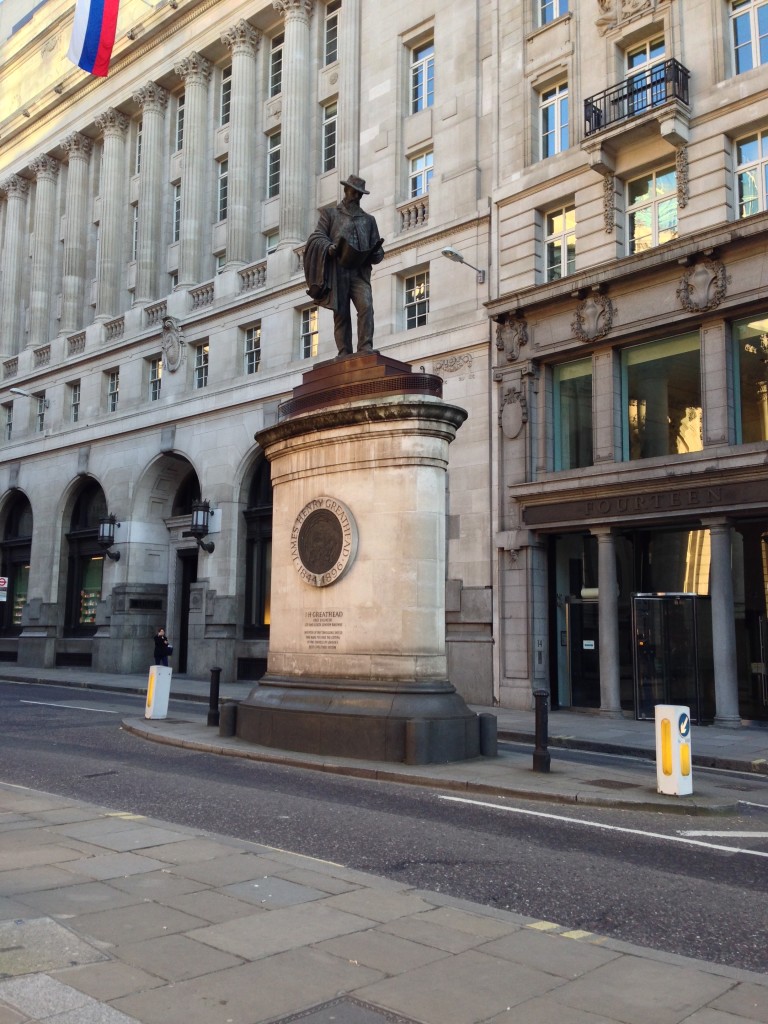 Henry James Greathead is the 'father of the tube', a South African engineer that, through his invention: the Greathead Shield, saw that London had the world's first deep level underground line: The City and South London Railway, (part of the modern Northern Line) running from Stockwell in the South to King William Street in the North.
Although the first type of tunnelling shield was developed by Marc Isambard Brunel in 1818 and used by his son (Isambard) it was Greathead who took the design, enlarged and improved upon it.
The Greathead Shield protected the miners who would excavate the London clay using pneumatic spade and hand shovels to create a cavity in the earth where the Shield would be inserted to hold back the walls whilst the miners installed cast-iron segments to create a ring, then repeat the process until a tunnel had formed in the shape of a 'tube', which is where we get the nickname for the network today.
Greathead's design was so sound, that modern tunnelling mechanisms are loosely based on his design.  From the construction of the Channel Tunnel, to the current Crossrail development across the capital, all use the same basic principle of tunnel construction (albeit with machines rather than by hand).
Without going into the London Transport Museum to see a Greathead Shield, a few of them still exist within Underground stations today, left dormant where work stopped and never resumed, most are inaccessible to the public, but there is still one at Bank station which you may have passed without even realising it.
To hear more about hidden treasures and the incredible history of the world's first Underground network join me on my walk on 27th June. I'll talk about disused and proposed stations, ghost horse buses, stations set in church crypts and tunnels underneath lakes tied together with the history of how transport affected London and changed the shape of it in the past, and the future with an exclusive look down the Crossrail dig site at Moorgate.  NB the tour does not include access to any TfL property.