Bleeding London – Stuart's First Walk
Bleeding London – Stuart's First Walk
July 11, 2015
Comments Off

on Bleeding London – Stuart's First Walk
Jen Pedler talks about her new walk that ties in with the Royal Photographic Society exhibition Bleeding London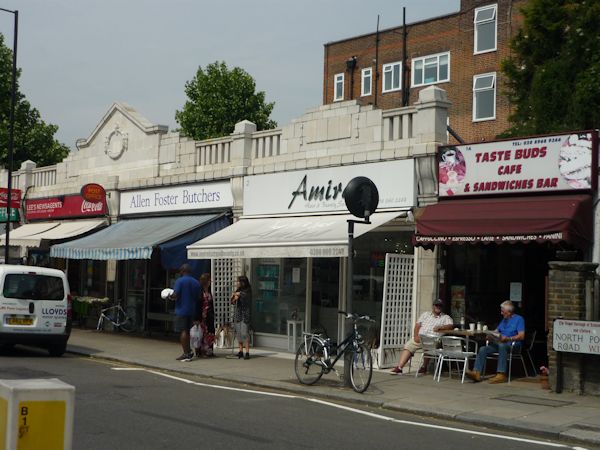 See the pictures, walk the walk
In Geoff Nicholson's 1997 Whitbread nominated novel Bleeding London, jaded tour guide Stuart London sets out to walk every street in the A-Z. The novel inspired the London Region of the Royal Photographic Society to follow in his footsteps.
Over the past year, hundreds of Londoners and visitors to the capital have been walking the 58,000 streets of London and photographing every single one. The photographs illustrate the exhilarating diversity that constitutes the fabric of the city – from the iconic sights to the lesser-known backstreets of the suburbs. The participants have been just as diverse – from professionals with top-of-the-range kit to those picking up a camera for the first time; a significant number of the photos have been taken on phones.
The images will be used to create an electronic archive of inestimable social and historical value, but in the meantime, 1200 images from this remarkable project will be on display at City Hall in an exhibition running from 9 July to 14 August. http://www.rps.org/events/2015/july/08/bleeding-london-exhibition
Footprints guides Jen Pedler and Stephen Benton have participated in this project, organising walks and taking photos. To coincide with the exhibition Jen will be leading 'Stuart's First Walk', tracing the route Stuart took as he embarked on his odyssey.
"He knew he had to begin somewhere and he knew that in one sense, any place was as good as another, but he scanned the index of his A- Z looking for a street name that sounded appropriate. His eyes fell on a line that read North Pole Road. Next day he went there and started his walk." (p.84)
North Pole Road, the "ordinary local high street" which Stuart found "so mundane yet so typical" has changed very little since the book was written 16 years ago although the pub has now become a Tescos. After observing the similarities and differences we follow Stuart as he heads to Wormwood Scrubs Prison and continue in his footsteps as he makes his way back to Ladbroke Grove taking in the Grand Union Canal, Kensal Green Cemetery and Trellick Tower along the way.
The walk takes place on various dates throughout the duration of the exhibition see http://footprintsoflondon.com/walks/?guide=Jen+Pedler