If you thought the Moselle was a river in Germany…
If you thought the Moselle was a river in Germany…
August 24, 2015
Comments Off

on If you thought the Moselle was a river in Germany…
Jen Pedler sheds some light on one of London's lesser-known water courses.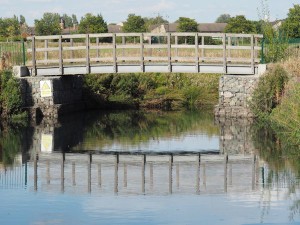 … or even France or Luxembourg, think again! If you've ever walked through Highgate, Crouch End, Wood Green or Tottenham, the River Moselle could have been flowing beneath your feet without you noticing. It's Haringey's hidden river; from its source in Queen's Wood, Highgate, it meanders eastward across the borough to join the River Lea in Tottenham.
Following its course provides a fascinating insight into the changing face of the Borough of Haringey – from wealthy Highgate in the west to poorer (but rapidly gentrifying) Tottenham in the east.
Rain falling in the hills of Highgate would often lead to flooding in Tottenham giving rise to the saying "Highgate's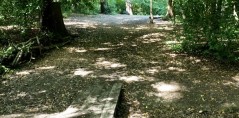 rain is Tottenham's pain." In an attempt to mitigate this risk, parts of the river in Tottenham began to be covered over during the late nineteenth century and by the start of the twentieth century almost all of the river was enclosed in a culvert.
However, unlike many of London's hidden rivers, the Moselle is a storm drain rather than a sewer (although it does suffer some pollution due to misconnected domestic drainage) and two sections of it still flow above ground.
The first of these runs through Lordship Rec in Tottenham and was restored in 2012 with help from Heritage Lottery funding. It now forms an impressive water feature, crossed by three newly constructed bridges, running through the centre of the park. The other open section is found in the middle of the atmospheric Tottenham Cemetery – probably the only London cemetery with a river running through it.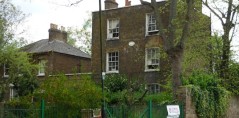 Even when the river cannot be seen, there are plenty of reminders of its existence in the street names – Moselle Close, Avenue, Place and Street – and the Georgian Moselle House. It really is an integral part of Haringey, both past and present.
If you'd like to explore the river for yourself, Jen's Moselle Mosey walk will follow its complete course on Sunday 30th August.