Christina Broom – First woman press photographer
Christina Broom – First woman press photographer
October 30, 2015
Comments Off

on Christina Broom – First woman press photographer
Tina Baxter talks about one of the women she features on her Women Through Time Part II walk on Saturday 31st October.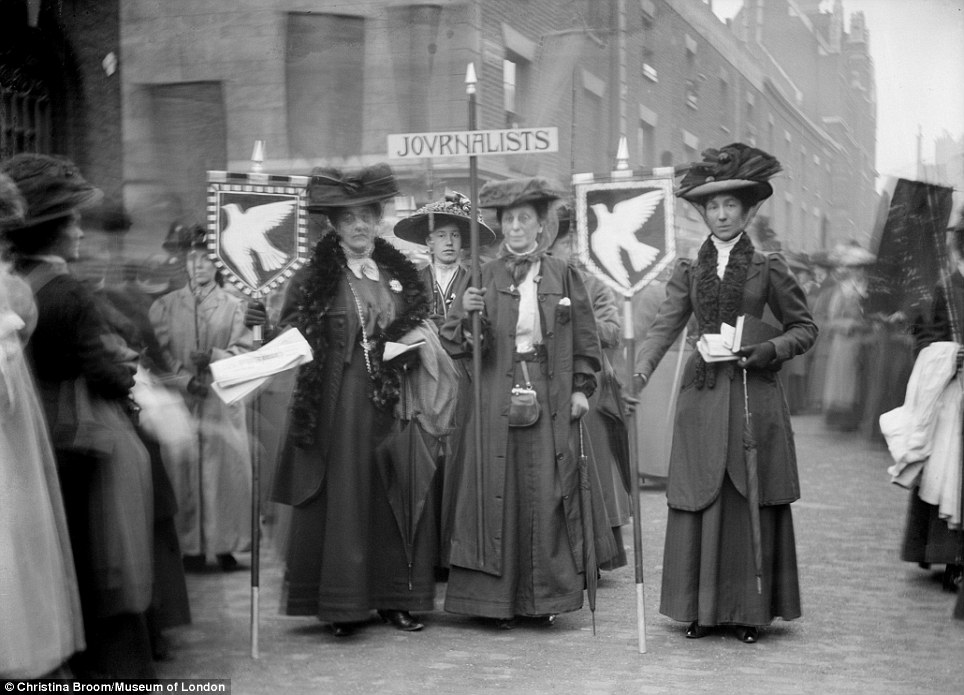 Photography was an unusual direction for a woman to take in the mid-19th century, but this did not deter Christina Broom.
In May 1903, at the age of 40, she borrowed a plate box camera to photograph the Prince and Princess of Wales opening the new tramways at Westminster. Impressed with her own results she then took a camera to Epsom on Derby Day and managed to obtain permission to photograph one of the competing horses. The horse later won, Mrs Broom was paid for her photograph, she then realised that photography was a way of earning a living. It was needs must really, her husband was an invalid, and Mrs Broom needed to find a way to keep the family, so she began to turn her photographs into postcards of local scenes.
Always looking for an opportunity, Christina Broom became friends with the men of the Household Division and was soon invited to take official photographs. As a result, she became close to the Royal Family and was allowed to take candid photographs – including a portrait of the future Edward VIII (father of George V). When King Edward VII died and was lying in state she had sole permission to enter Westminster Abbey to photograph him at 4am in the morning. What a scoop!
Some of Mrs Broom's portraits include pictures of leading suffragettes such as Emmeline Pankhurst and Emily Wilding Davidson and one wonders if the current film 'Suffragette' may have referred to some of them as inspiration, as the detail and capture of events was outstanding.
By 1914, as war with Germany drew nearer, Christina Broom had become firmly established, selling photographs to newspapers and magazines alike – many of which featured her soldier friends. Also selling postcards to departing troops for 2d each.
Broom's suffragette photography is arguably her best, but her other work includes, the boat race, first women police, Nurse Cavell's funeral, Shackleton and the coronation of George V.
After Mrs Broom's death, it was Queen Mary who encouraged her daughter, Winifred, to pass the original works to be preserved in museum collections rather than stored in bank vaults. As a result, several public institutions were given Mrs Broom's original glass negatives, including the National Portrait Gallery, the Imperial War Museum and the Museum of London.
An exhibition of her work can be seen at the Museum of London Docklands – Life & Work of Christina Broom – Exhibition Ends 1st November 2015.
The determination of other women involved in journalism are discussed fully in Women Through Time Part II – Fleet Street walk on 31st October 2015 – booking details here: https://www.eventbrite.co.uk/e/women-through-time-part-ii-fleet-street-tickets-18224072692