"A Monstrous Regiment Of Women"
"A Monstrous Regiment Of Women"
February 23, 2016
Comments Off

on "A Monstrous Regiment Of Women"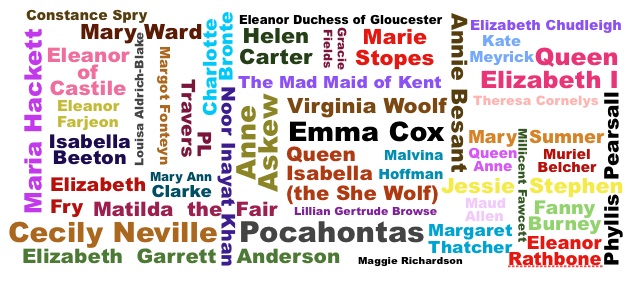 In 1588 when the Scottish reformer John Knox first published his diatribe The First Blast of the Trumpet from which the above phrase was taken, he was using words very differently from the way we would interpret them today.
"Monstrous" meant "unnatural" and "regiment" meant "rule" (being as he was violently against female monarchs – of which 16th Century Scotland had its fair share…).
The Footprints of London team, however, begs to differ with the sentiment Knox expressed…
March 8th is International Women's Day and we have put together a special celebratory programme of walks across London between March 1st and 13th telling the stories of the outstanding contributions of many of the great and influential women in our city's history (women that John Knox would have no doubt labelled "monstrous"!).
Click any guide's name above to go to their walks page for dates and booking details.  And watch this space as the week goes on for further posts on some of the amazing women that will feature in the walks.