The Indian princess who went undercover for the Allies
The Indian princess who went undercover for the Allies
March 1, 2016
Comments Off

on The Indian princess who went undercover for the Allies
Continuing our special series of posts on our walks celebrating International Women's Day, Alan Fortune tells the story of a woman who who bravely worked undercover for the Allied cause in wartime Paris.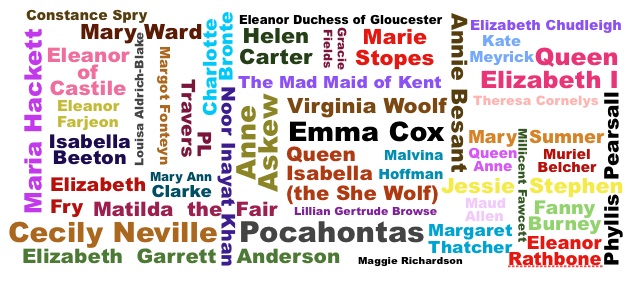 Noor Inayat Khan was born in Russia in 1914 to an Indian father and American mother and was a direct descendant of Tipu Sultan, an eighteenth century Muslim ruler of Mysore who refused to submit to British rule and was killed in battle in 1799.
Educated in Paris, Khan escaped to England soon after the Nazi occupation and joined the Women's Auxiliary Air Force (WAAF) later being recruited to the Special Operations Executive (SOE) as a radio operator.
In 1943 she became the first female radio operator to be sent to France, where she worked in a Paris-based resistance network and for three months she single-handedly ran a cell of agents across Paris.
This was extremely dangerous work and she frequently had to change her appearance and name.  Many members of the network were arrested, but Khan bravely chose to remain in France, continually changing location to avoid capture and sending messages back to London.
However, she was in the end betrayed and was arrested by the Gestapo, and whilst she escaped her first imprisonment, she was recaptured a few hours later. Eventually she, along with three other SOE agents, was transferred to Dachau concentration camp and shot.
For her heroism Khan was posthumously awarded both the George Cross (the highest civilian honour in the UK) and the Croix-de-Guerre.
She is commemorated by a bust in Gordon Square, Bloomsbury (she had lived nearby as a baby and returned to Bloomsbury for her SOE training) sculpted by Karen Newman and unveiled in 2012 by Princess Anne.
Noor Khan is just one of the remarkable women you will meet on our Bloomsbury's Women of Substance walk on March 2nd and March 8th, follow the links for booking details.