Wilkie Collins and the secret marriage
Wilkie Collins and the secret marriage
September 30, 2016
Comments Off

on Wilkie Collins and the secret marriage
Jen Pedler writes about the complicated private life of Victorian Novelist Wilkie Collins. You can find out more on Jen's walk "Walk Wilkie's Way" on Thursday 6th October at 11am which is part of our Literary Footprints Festival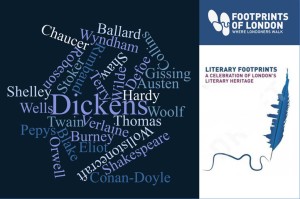 Illegitimacy, bigamy, matrimonial irregularity, complex wills, murder, legalistic deception, financial skulduggery… all this and more features in the complex plots of Wilkie Collins' 'sensationalist' Victorian novels. And although he liked to portray himself as a serious man of letters, the story of his unconventional private life could have come straight from one of his books.
His second published novel, Basil (1852), begins with a secret wedding. Basil, a young aristocrat with a strict father, falls in love with a linen draper's daughter, Margaret Sherwin, who he sees on an omnibus. He follows her home and asks her father for permission to marry – but the marriage must be kept secret from his father who would not approve of him marrying beneath his station.
Mr Sherwin agrees on condition that the wedding takes place within a week but is not consummated for a year as Margaret is only seventeen. This will also give Basil time to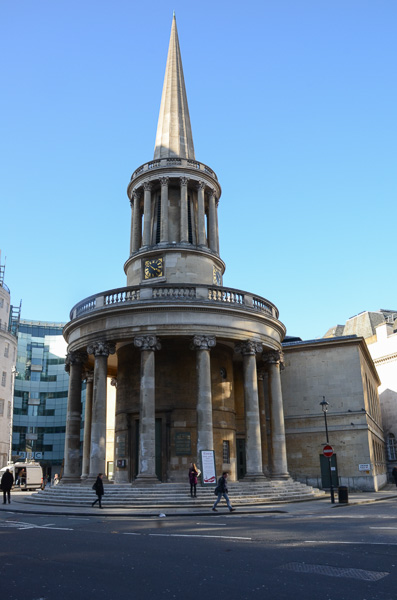 reconcile his father to the match. The wedding duly takes place but, of course, all does not go smoothly and we follow the ill-fated Basil through a series of complex plot twists including love rivalry, concealed identity, family feud and revenge.
Collins claimed that the initial idea for this novel came from personal experience. Possibly he was referring to an illegal marriage that took place at All Souls' church in Marylebone in 1848 in which he was complicit.
This was the wedding of Ned Ward to Henrietta Ward (the identical surname is pure coincidence, they were not relations). They had been in love since they met when she was 11 and he 27. Now she was 15 they wanted to marry but, although there was no minimum legal age for marriage at this time, parental consent was required for those under the age of 21 and they were sure this would not be forthcoming.
Ned was the younger brother of WIlkie's close friend and financial advisor Charles Ward. They turned to Wilkie, who had studied for the bar although he never practised law, for advice. After studying his legal books, he concluded that, although the marriage would be illegal – meaning that Ned risked imprisonment – it would not be invalid. The couple decided to go ahead. Wilkie's legal training enabled him to obtain a special marriage licence for them and he also gave the bride away.
After the wedding Henrietta returned to her parents' house, keeping her newly married status a secret. But the secrecy proved too much and three months later the couple ran away together to live in rooms Wilkie had found for them in Slough. When her parents discovered the deception, Henrietta was disinherited.
Wilkie clearly enjoyed plotting in real life as much as in his fiction but Ned and Henrietta's story had a happier ending than most of his novels. They were both successful artists and great favourites of Queen Victoria. They had eight children and Wilkie was godfather to the first.
Wilkie himself never married although he had two mistresses simultaneously; he lived with one and had children by the other…
Find out more about the work, life and loves of this extraordinary and prolific writer on a walk round Marylebone where he was born, lived for most of his life, and died. Walk Wilkie's Way with Jen on Thursday 6th October at 11am. Part of the Footprints of London Literary Festival.