Paris to London: Refuge from Scandal
Paris to London: Refuge from Scandal
October 10, 2017
Comments Off

on Paris to London: Refuge from Scandal
With our Literary Footprints Festival 2017 in full swing, Alan Fortune recounts the tale of a key literary landmark in Soho.  Alan will be running his Literary Soho walk on 15th and 24th October, booking details are on his walks page.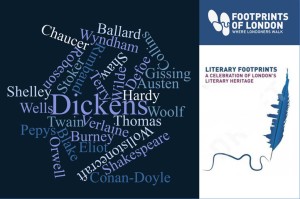 On the south side of Old Compton Street in the area known as Soho's gay village lies Bar Soho.  Its unremarkable façade masks a remarkable, and very apposite, history.  In the late 19th century, as the Hibernia Stores, it hosted radical lectures attended by the renowned French poets Paul Verlaine and Arthur Rimbaud, themselves in a homosexual relationship.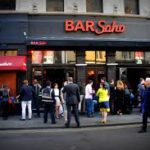 In 1877 the two poets had fled the fall of the Paris Commune, having caused a major scandal in Paris when Rimbaud, then 17, had seduced Verlaine, 28, away from his beautiful wife,  Mathilde, and son, Georges. 'Enfant terrible' Rimbaud, destined to become a French literary great, lived with Verlaine in Old College Street in Camden Town; both poets produced major works during their eighteen month London exile.  The relationship was tempestuous, violent and drink-fuelled.  Rimbaud hated London, describing it as 'black as a crow and noisy as a duck'.
And it did not end well. After their return to mainland Europe a drunken row resulted in Verlaine pulling a pistol and firing it twice, one bullet hitting Rimbaud's wrist. Verlaine was arrested and imprisoned, not because he was  homosexual, which was considered in Belgium to be inappropriate, but not criminal, behaviour, but for the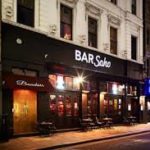 attempted assassination of his lover.  Rimbaud had no interest in pressing charges so Verlaine's punishment was probably motivated by a judicial dislike for his homosexuality and Communard past.
During his incarceration in Mons prison, Verlaine is considered to have written some of the high quality work which earned him the title 'prince of poets' among some of his contemporaries.  This is in stark contrast to Oscar Wilde, who Verlaine had befriended in London.  Hard labour in Reading jail destroyed Wilde, who wrote little of significance again, whereas Verlaine's creativity blossomed in the less harsh prison regime in Mons, where he was also denied the absinthe which had ruined his health.
Verlaine and Rimbaud are both still regarded as giants of French literature and their exile in London was an important part of both their life stories, join me for a stroll around literary Soho to hear more!