Where the Nightingale Sang
Where the Nightingale Sang
October 27, 2017
Comments Off

on Where the Nightingale Sang
Jen's Pedler's Mayfair's Bright Young Things walk on Saturday 28th October is a literary romp around the area telling the stories of the "Bright Young Things" who inhabited the area in the 1920s. Part of the Footprints of London Literary Festival, you can find booking details on Jen's walks page, meanwhile she reveals the origins of a song indelibly associated with the area which many you will be very familiar with.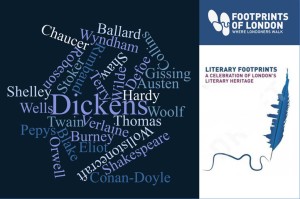 Mention Berkeley Square and a song often comes to people's lips:
That certain night
The night we met
There was magic abroad in the air
There were angels dining at the Ritz
And a nightingale sang in Berkeley Square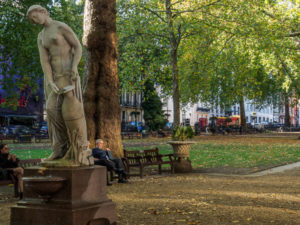 This is the song written in 1939, just before the outbreak of World War 2, with lyrics by Eric Maschwitz and music by Manning Sherwin, sung by Vera Lynn, Frank Sinatra and many others. But the improbable idea of a rural songbird trilling away in the midst of a city was not original.
Maschwitz confessed that he had 'stolen' his title from the short story 'When the Nightingale Sang in Berkeley Square' written by Michael Arlen, published in 1923 in his collection of short stories These Charming People. The story begins: "There is a tale that is told in London about a nightingale, how it did this and that and, finally, for no apparent reason, rested and sang in Berkeley Square."
Michael Arlen, born Dikran Kouyoumdjian, was a Bulgarian of Armenian origin whose family moved to Britain in 1901 to escape persecution. He became a naturalised British citizen in 1922. His writing captures the hedonistic world of smart society between the wars. The novel which brought him fame and fortune was The Green Hat (1924) which traces the exploits of the tragic femme fatale Iris Storm as she races round London and Europe in her yellow Hispano Suiza.