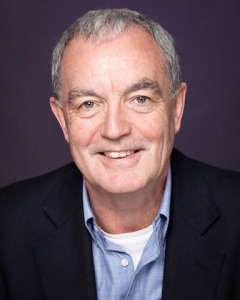 Contact 07725 997943 or mail alan.fortune@footprintsoflondon.com
Let me introduce myself. Originally from Devon, and then the Universities of Reading, Stockholm and Edinburgh, I have lived in London for over 30 years. I am an enthusiastic student of this intriguing city, being fascinated in particular by its cosmopolitanism, its social history and its literary connections. In 2012 I retired from an academic career as a Senior Lecturer in linguistics at King's College London and since then have divided my time between university teaching, exploring London and guiding.
I am a qualified City of Westminster Guide and a Borough of Camden Guide.
My current portfolio of walks includes:
Soho pubs and restaurants: the European dimension – we look at how Soho's European immigrants, and indeed even its short-term residents from Europe, made huge contributions to our culture, to literature, to scientific knowledge and to global political movements. Many were vivid Bohemian Characters who either lived in the vicinity of a pub or were habitués.
Literary Soho – we explore the Soho lives of some famous literary figures. Some, like William Blake and Fanny Burney, lived in Soho when very young; others wrote, drank and ate in the area as adults. We will look at the hostelries frequented by such literary giants as George Orwell and Dylan Thomas, the tomb of William Hazlitt, and the home of one of the creators of the horror novel genre.
St. Pancras in Literature, Film and Drama – we look at the lives of important figures from the worlds of literature, film, and theatre who have lived and worked in St. Pancras and Somers Town. These include the former home of award-winning film director Mike Leigh, the gravestone of the forerunner of modern feminist writing, Mary Wollstonecraft, and the site of a radical theatre where the famous American singer/actor, Paul Robeson, once performed. The walk finishes at a famous railway platform where you can board the Hogwarts Express.
I am also happy to lead walking tours around Marylebone, Mayfair, Whitehall, St. James, Bloomsbury, the West End, Covent Garden, Camden Town and Hampstead.
Walks currently on Footprints of London:

Parse error: syntax error, unexpected '<' in /home5/footpr18/public_html/live/wp-content/plugins/insert-php/insert_php.php(48) : eval()'d code on line 1