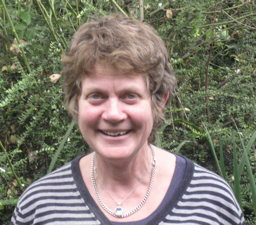 Contact 07800 892197 or
mail anne.tickell@footprintsoflondon.com
Anne is a Clerkenwell and Islington Guide and a City of London Guide and is an
associate member of the Institute of Tourist Guiding.
Anne moved into guiding after a series of jobs and degrees including nursing, history of
art and architecture, archaeology and publishing. They have all have come in handy for
devising the routes which can take people through the enticing areas of London She
leads walks regularly in the City and Clerkenwell, acts as a volunteer guide at the Erno
Goldfinger (National Trust) home and will soon be guiding at the Museum for the Order
of St John in Clerkenwell. Having lived in London almost all her life, the place still
intrigues her and she agrees with Samuel Johnson who wrote in the eighteenth century
'A man who is tired of London is tired of life'. She hopes you too agree.
Her portfolio of walks includes:
Dickens London

Liquid London: The City – The rivers, coffee houses, pubs, ale houses and livery halls

Liquid London: Clerkenwell and Islington – the rivers, canals, wells, Spas, Gin and of course pubs as vital now as they ever were
Some comments from previous clients:
"I'd worked in the City for years and didn't realise that there was so much here – I only wish I had gone on your tour then…"   ET
"We had already seen all the main sites  and now your walk has shown us  such a different side to London"   DP from the States
"I wanted to find out more about where my grandfather lived and worked  … and now I do… thank you. "  IM
<br>
<strong>Walks currently on Footprints of London:</strong>
No walks available for this guide at the moment