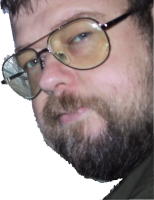 Contact 07917 025441 or mail david.brown@footprintsoflondon.com
David is a member of the City of London Guides Lecturer's Association, the City of Westminster Guide Lecturers Association, and the Clerkenwell & Islington Guiding Association.  He is also a Founder Member of the Camden Tour Guides Association, and lives in Camden.
David loves to understand the development of urban spaces, the largely invisible history of what lies under the ground, and the stories that have been handed down over time.  David has considerable knowledge of London History, including Clerkenwell & Islington,  Medieval London, Shakespeare's London,  Georgian London, the largely hidden Tyburn River, Camden,  early Industrial History and Modernist Architecture.  He also specialises in customised Genealogy walks for people with ancestors from the London area.
He also guides for the National Trust at 2 Willow Road, and also volunteer guides at St John's Gate the Museum of the Order of St John.   He is a member of the London Topographical Society, Subterranea Britannica, and London and Middlesex Archeological Society. He has also helped to design a number of web sites (including the one you are currently using).
David's walk portfolio includes:
The industrial heritage of Camden
A stroll through Regent's Park and Primrose Hill
Reformers of Euston Road
Secrets of Clerkenwell
Secrets of Finsbury
Secrets of Cheapside
Secrets of Marylebone
Secrets of Hampstead
Secrets of Ely Place and Hatton Garden
Secrets of Belsize Park
Shakespeare in Shoreditch
Shakespeare on Bankside
Shakespeare in the City
Shakespeare and Company in Clerkenwell
Following the Hidden Tyburn River
Feedback from clients:
"I had the pleasure of participating in David's walk around Clerkenwell last week, together with a friend who is a local resident. It was a revelation. David brought the buildings and people of this fascinating neighbourhood to life and demonstrated how layer upon layer of history are to be found in these narrow streets, squares and alleys. If his other tours are as well researched and presented as this, I will certainly be trying some of his others." PT
"It was excellent. We both enjoyed it enormously and learnt masses of new things about an area I thought I knew well. " AT
"I really enjoyed your walk around Euston today.  It was an area I didn't know much about and you brought it to life and made it so interesting.  You had a good mixture of information about the social  history of the area, its buildings and its residents and some fabulous stories about those who have made their mark in this part of London.  I will recommend it to my friends – it was a great way to spend a couple of hours." KP
Walks currently on Footprints of London:
No walks available for this guide at the moment