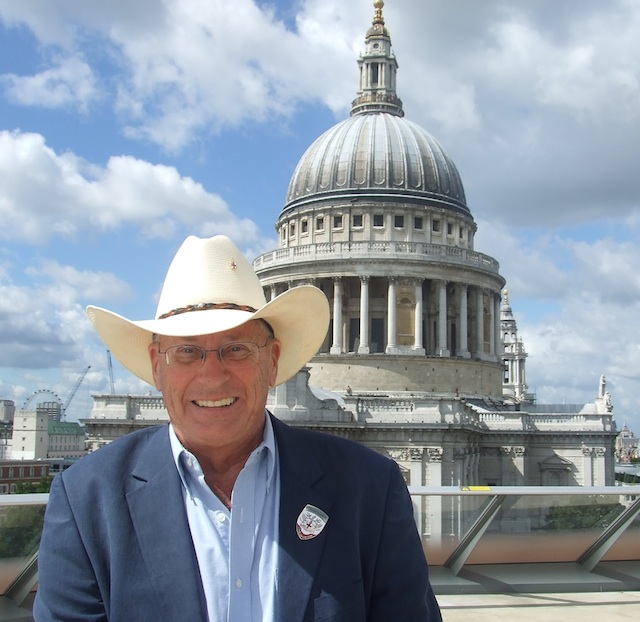 Contact 07717 471696 or mail herb.danner@footprintsoflondon.com
Herb is a City of London Guide and is an Associate of the Institute of Tourist Guiding.
A reformed cowboy from Wyoming in the United States, Herb came to London in 2003. He lives virtually in the shadow of the Tower of London, and quickly became fascinated by his neighbour, the City of London. He became a guide to share his enthusiasm with those less familiar with it. He enjoys recounting its 2000 years of history and introducing people to surviving examples of that history, as well as sharing his vision of how the City has adapted to the present and looks forward to the future.
He takes particular pleasure in tailoring walks in the City to the requirements of interested parties, be they an introduction to historic pubs or a survey of Wren-designed churches, or anything else a curious mind might desire, if the subject can't be found in the wide range of Footprints of London walks.
Herb's walks include:
A Historic Pub Crawl: Bend an elbow in City pubs that have seen centuries of happy sampling of the brewer's art.
The City and The River: See and hear why the Thames was so important to the

foudning

of the City and its subsequent development into the greatest city in Europe.