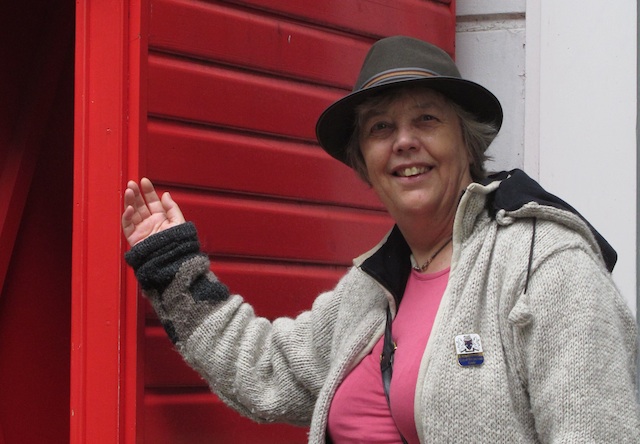 Contact 07751 066933 or mail jenny.pedler@footprintsoflondon.com
Jen (Jenny) Pedler is a qualified City of Westminster Guide and member of the City of Westminster Guide Lecturer's Association.
She says:
I have lived in London for the last forty-plus years and couldn't imagine living anywhere else. I spend a lot of my spare time walking the streets searching out hidden secrets and quirky details and discovering the stories behind them. I'd love to share these with you on one of my walks. Many of my walks are in Westminster but I'm also developing walks in my local area, around Archway in North London, and other places that I discover on my travels around the city.
My walk portfolio includes:
Marylebone Muses – an exploration of Marylebone's rich literary heritage.
The River in Chains – how Bazelgette's Embankment transformed the river and the clues that reveal what was there before.
Be in Belgravia – secrets behind London's best preserved Regency housing estate.
Archway, my way – let me show you my manor!
As Sherlock Holmes, who features in my Marylebone Muses walk, once said, "The world is full of ordinary things which no-one by any chance ever observes." I look forward to showing you how to look at London, both the ordinary and the extraordinary, in a new way.
Walks currently on Footprints of London:
No walks available for this guide at the moment