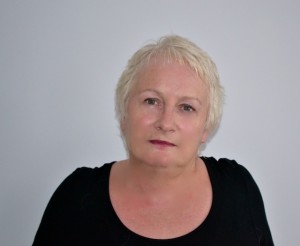 Contact 07760 450108 or mail jill.finch@footprintsoflondon.com
Jill is a City of London Guide,  an
associate member of the Institute of Tourist Guiding, and a guide at St Paul's Cathedral.    She lives in East London and is a member of  Friends of the City Churches.
Having worked in almost every corner of London Jill quite simply loves the city; but her particular passion is for its Churches.  She is currently a 'watcher' for  Friends of the City Churches  to help keep them open for visitors.
Her portfolio of walks includes:
The Market & the Monastery – a walk around Smithfield
Print & the Press– exploring Fleet Street
Wren Watching – enjoying some of Christopher Wren's beautiful city churches
God and Mammon – a walk covering the twin motifs of the City, religion and commerce
Rights & Wrongs in the City – from the Peasants' Revolt to the Pankhursts
Shardlake's London – a walk through the City based on the series of novels by C J Sansom
Avenues & Alleyways – 

a step back in time discovering the narrow winding streets that evoke the mediaeval City.