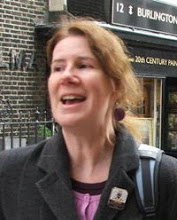 Contact 07790 292444 or mail joanna.moncrieff@footprintsoflondon.com
Joanna is a qualified City of Westminster Guide. Born and bred in London she has lived here all her life.
Joanna specialises in food and drink themed tours and most of her walks include a stop at a historic pub or two. Walks generally include some current information i.e.where the best afternoon teas can be found or the locations of hidden cocktail bars.
Joanna writes the Westminster Walking blog and is @WWalks on Twitter.
In addition to walks in the West End Joanna also leads walks in Walthamstow and  Chingford.
Joanna's walks include:
A Soho Sunday Pub Themed Stroll – the history of Soho via its pubs including stops at one or two pubs on the way. This walk can finish with Sunday lunch at a pub with an unusual sporting history.
A Bibulous Tour of Belgravia – a perfect winter walk discovering the fascinating history of Belgravia together with stops at 3 of its amazing (and cosy) pubs.
Poets Prose Painters & Pubs – a literary/art themed tour around Mayfair including lesser known bookshops and galleries.
A Walthamstow Wander – there is so much more to Walthamstow than just the famous mile-long market.
Reviews of Joanna's walks can be found here
Joanna's current walks schedule: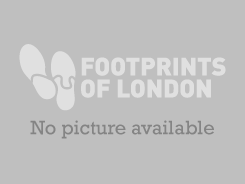 Sun, 21 Jan