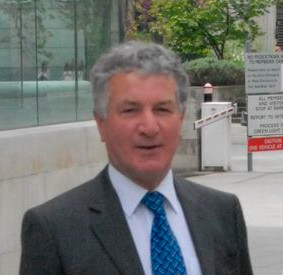 Contact 07950 130939 or mail neil.sinclair@footprintsoflondon.com
Neil Sinclair is a freelance business journalist who loves to inject as many amusing, entertaining and sometimes downright wacky anecdotes as possible into his guided walks around the riverside boroughs of Greenwich and Southwark, the City of London and Clerkenwell & Islington.
An energy, transport and business writer by profession, Neil has lived in Greenwich for over 25 years and qualified as an official Greenwich guide in 2007. He regularly leads walks around this World Maritime Heritage site, taking in the magnificent Painted Hall and the Royal Observatory with its famous zero degree line of longitude.
Neil qualified as a City of London tour guide in 2009 and as a Southwark Cathedral, Bankside and Borough High Street guide in 2008.
He added Clerkenwell & Islington to his guiding qualifications in 2011 and completed a cunning pincer movement to encircle London by passing the Westminster guides diploma course in 2013.
Walks with Neil are always entertaining and informative, usually good fun and never boring. He mixes history, architecture, art, literature and famous film locations into walks which always go way beyond the usual bland guidebook fare.
Neil's walk portfolio includes:
Greenwich World Maritime Heritage Site highlights – An absorbing and stimulating tour taking in the tea clipper Cutty Sark, the stunning Baroque architecture of the Old Royal Naval College, the visual splendours of the Painted Hall and Chapel, the trend-setting Palladian style Queen's House and the world-renowned Royal Observatory.  No need to book – tickets can be purchased in person from theGreenwich Tourist Information Centre but please call in advance to check which dates Neil will be leading these walks as his tour dates vary from month to month.
The Amazing History of the Banks of the River Thames – 2000 years of history, from the mudbanks of the Thames to modernity, from bawdy houses to bear-baiting pits, from an ancient cathedral to a cathedral of modern art.
Shakespeare in London walks –  An absorbing, fascinating and eye-opening triple-feature of walks charting the career of the world's most famous playwright from Shoreditch in East London to the affluent City via Southwark's bad and bawdy Bankside.
Outlaw Southwark – Booze, Brothels and the Bard – A 90 minute circular walk around the atmospheric Bankside area of Southwark, London's red light district in the Middle Ages. Find out how Southwark became a magnet for lawbreakers, why bishops lived on immoral earnings, which pubs doubled as bawdy houses and what five pence would buy you in a Bankside stew or brothel. Visit the site of Shakespeare's original Globe theatre and learn why the bard's brother had an unusually early funeral.
Feedback from clients includes:
"Thank you Neil, they all really enjoyed the walk and were very impressed by your skill. They loved finding out about the area, which they thought they knew. They thought your timing was perfect, not too much lingering and not too much information, just right. It was the talk of the evening, last night at dinner." VR
"Thank you .. for guiding our visit to the Old Royal Naval College yesterday. It was thoroughly enjoyed by all our members and guests who will favourably remember … your knowledgeable and articulate descriptions. It really was a privilege to be shown around by someone who obviously loves the place. We are most grateful that you devoted your time to our visit. Thank you again for a fascinating experience." IW
"A very big Thank You from us all for making us feel so welcome yesterday. Neil and … were fantastic guides and we really found the whole experience fascinating. It brought so many aspects together such as medieval history, medicine, Chaucer, Keats and Dickens. I wish I had teachers at school like Neil and … who bring History to life with their stories and knowledge." CM
"Thank you so much for your excellent tour on Wednesday. The students were very impressed with your knowledge and presentation; just what was needed." RM