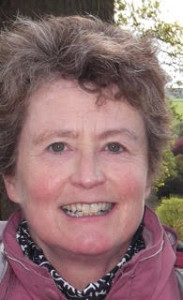 Oonagh Gay is a qualified Clerkenwell and Islington guide, who is a life-long Londoner, now able to discover new and exciting walks which bring the past to life. She has a passion for political history around the time of the First World War, having spent her career in research at the Palace of Westminster. She specialises in walks around North and East London, with a political theme..
Her walks include:
-Suffragette City: a walk round Covent Garden, visiting key sites where women fought for the vote before the First World War, when London was at the centre of suffragette outrages.
-Radical Women of the East End, discovering Sylvia Pankhurst and Minnie Lansbury, who battled against poverty and injustice a century ago.
-Holloway Home Front, which explores how North Londoners in Holloway Road endured the Great War; the walk covers birth control to Tank Week and the first woman MP
-Discovering housing in the Isle of Dogs, where public housing gave way to Docklands development.
Contact: oonagh.gay@footprintsoflondon.com