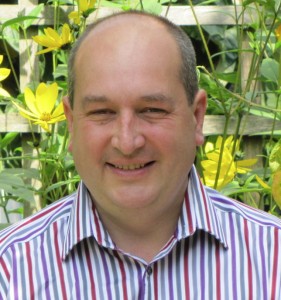 Contact 07806 714006 or mail rob.smith@footprintsoflondon.com
Rob is a member of Clerkenwell & Islington Guiding Association.
"Despite my 25 years in London" he says "I'm always amazed how you can find a new street that's got an amazing story to tell. The thing I like best about London is how a tiny thing, like a decoration on a building can tell a really big story. When you're walking your following the footsteps of Londoners from the past, it makes the history come to life much more than just reading about it"
Rob is most interested in social history, and the way that inventions have changed peoples lives, but he always makes room in his walks to tell the stories of his London heroes.
Walks that Rob leads are
"Islington – London's Larder" – which looks at how Islington has kept London fed for 800 years
"All Change at Kings Cross" – looking at the amazing transformations the area surrounding Kings Cross has undergone, both in the past and currently
"Up the Cally" – a fascinating look at the history either side of Caledonian Road, and the community schemes that are adding cheer to the area
"Makers of Modern London" a walk through Clerkenwell that celebrates some of the campaigners, engineers and philanthropists that made London the worlds first modern city
"Maritime Blackwall – Spice Traders and Ship Builders" – Blackwall's maritime heritage is every bit as amazing as that of Greenwich – you just have to look a bit harder for the stories. Exploration, global trade and shipbuilding have taken place here since the 17th  century as youll discover on this walk.
"Walking the Hidden River Fleet" a series of walks following the course of the River Fleet and looking ath those who lived and worked on its banks.
"Merrie Islington" – a look at the sometimes bizarre entertainments offered in 18th century Islington
"Six Islington Squares" – a summer evening stroll around looking at Barnsbury's 19th century domestic architecture and the stories of the people who lived there
"Working River an Industrial History of the River Lea" – looking at how the River Lea has been a centre of industry since Saxon times
In addition Rob has led walks in St Albans and Scarborough, and is available to take you on a walk on a subject that interests you, whether as a half day, a couple of hours or even a lunchtime walk starting from your office.
Rob also gives lectures on Art History with slides. He has recently given hour long talks entitled "Inspired by – contemporary art inspired by Old Masters" – this is as much a game as a lecture, as the audience are asked to guess which painting has inspired the contemporary work. Its also a chance to take another look at paintings that seem very familiar.
"Domestic Interiors – art inspired by the home" looks at paintings from the renaissance to the present day that feature peoples homes. It looks at what they can tell us about changes in home life.
If you are looking for someone to talk to your group, give Rob a call on or email using the contact details below his picture. He can even come and give a talk in your own home!
Rob is also a member of London Historians, London Topographical Society, The Battlefield Trust and St Albans Civic Society
Here are some pictures from my walks in 2015
Il Quartiere – Tales From Italian Clerkenwell January 8th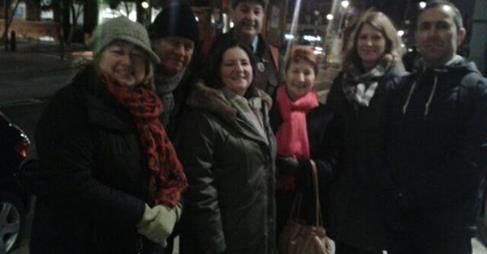 Dissenters of Newington Green May 14th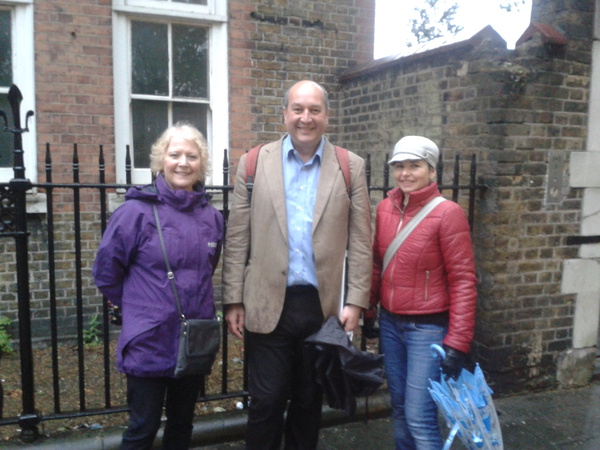 Industrial History of the River Lea May 4th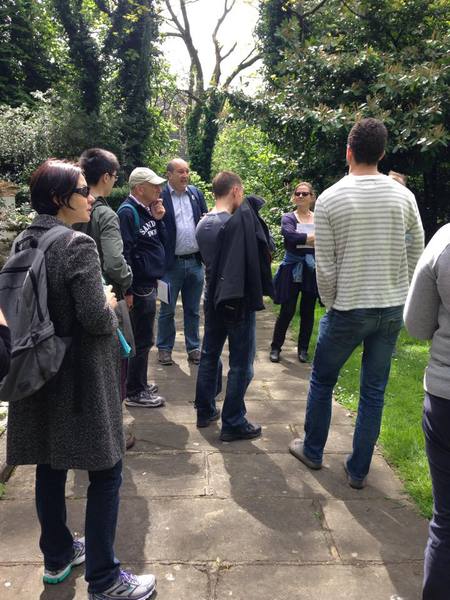 Regents Park and Primrose Hill 4th June