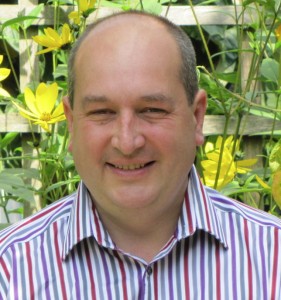 Contact 07806 714006 or mail rob.smith@footprintsoflondon.com
Rob is a member of Clerkenwell & Islington Guiding Association.
"Despite my 25 years in London" he says "I'm always amazed how you can find a new street that's got an amazing story to tell. The thing I like best about London is how a tiny thing, like a decoration on a building can tell a really big story. When you're walking your following the footsteps of Londoners from the past, it makes the history come to life much more than just reading about it"
Rob is most interested in social history, and the way that inventions have changed peoples lives, but he always makes room in his walks to tell the stories of his London heroes.
Some of Robs walks include:
Gainsborough's People
Thomas Gainsborough painted anyone who was anyone in 1770s London

This walk around St James' and Mayfair looks at the lives of some of the people

Gainsborough painted, and the background of life in high society at the time

All Change At King's Cross
The past present and future of this rapidly changing part of London. The walk

looks at some of the people connected with the history of the area

including Mary Wollstonecraft, the Beatles, George Gilbert Scott and Thomas Hardy