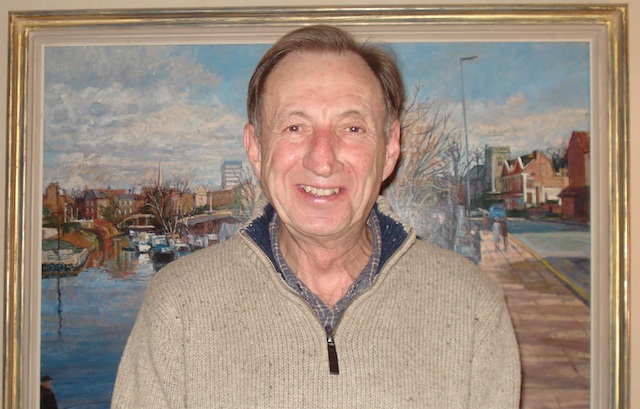 Contact 07785 293188 or mail sean.gay@footprintsoflondon.com
Sean is a City of London Guide and is an Associate of the Institute of Tourist Guiding. He is also studying for the City of Westminster Guide qualification as well.
A born & bred Londoner – a proper street kid! . Originally trained as a Master Mariner in the Merchant Navy he then went on to work for 35 years in The City and fell in love with it. He most enjoys being able to show his clients the 'Wow' factor that even people familiar with London had not realised existed.
He is very happy to tailor itineraries to clients needs – including the most interesting pubs to drink in and restaurants to lunch in!
Sean's walks include:
Exchanges,Markets & Back Alleys – A discovery of the might of The City's historical trading power, the appeal of the street markets and the back alleys and secrets off them.
10 City Churches – A walk around the wonderful creations of Christopher Wren and others which form a 300 year old historic legacy for the City of London
The Templars, The Lawyers & The Sheriffs – This walk covers history from the 12th century and the Crusaders and takes us through the governance of The City right through to today's Lord Mayor
London Life – Soho & Covent Garden – a fascinating look at the eclectic mix of London's exciting West end which started in the early 17th century with the building of Covent Garden and now includes Chinatown and Theatre land
Selected feedback:
'' Sean – thank you so much – the walk in The City with you was quite genuinely the highlight of our trip to London – such a surprise!'' D&B