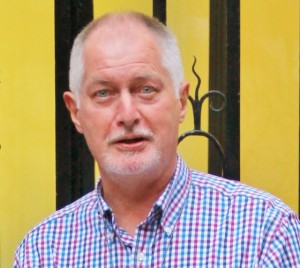 Contact

07767 400318 

 or mail stephen.cook@footprintsoflondon.com
Steve is a qualified City of London Guide (and so a member of the City Guide Lecturers Association); an associate member of the Institute of Tourist Guiding; and a member of Friends of the City Churches, 'watching' in churches, helping them remain open and accessible to the public.
Steve's greatest enthusiasms are for the City's churches, including St. Paul's Cathedral; the development of the City as a commercial and financial centre; and the huge sweep of City history from the Romans to the present day, particularly its impact on national and global events. However, probably the greatest fun a guide can have is assembling walking tours for special interest groups as Steve has done for a group of professional economists, for example.
Steve's portfolio of walks includes:
 Three Domes and Couple of Spires: Find out how Christopher Wren came to be obsessed by domes; and why he couldn't always design things the way he might have liked. (The cost of this walk includes the price of entry to St. Paul's Cathedral…..but then – if you have the stamina – it can also include a tour of the Cathedral!)
 Mammon!: Discover some of the ways in which people have made – and often lost – great fortunes in the City.