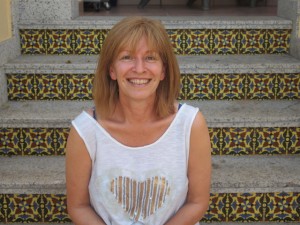 Contact 07769 672159 or mail sue.bingham@footprintsoflondon.com
Let me introduce myself – Originally from the Black Country then at University in Cardiff, I have lived in London for 30 years with a career background in finance and international cultural relations. I aim to create a fun, relaxed and enjoyable experience for you, bringing London to life through stories of its history, architecture and people. Whether you are visiting for the first time or a seasoned Londoner I find there is always something new and exciting to uncover.
I am a qualified City of Westminster Guide. I have particular interest in 20th Century military history and my own local area of London – Hampstead. You will also find me guiding at Kenwood House (English Heritage) and 2 Willow Road, Hampstead (National Trust).
I have lived in India, France and Italy; I have a working knowledge of French and Italian. And as a parent of two teenagers I can happily accommodate younger generations on my walks!
My portfolio of walks currently includes:
More to Churchill than World War 2 – Discover more about the man whilst wandering around some of the highlights of St James's, Mayfair and Whitehall
Hampstead Delights – it really does! Exploring some of the treasures of this area notable for its famous (and sometimes infamous) residents and surprises therein. Let a local show you around.
Remembering World War I – using buildings and monuments of Westminster to explore some less well-known aspects of the Great War
Walking tours around St John's Wood, Paddington Basin and Little Venice as well as the more central locations of Mayfair, St James's, Whitehall, Covent Garden and Soho
I really look forward to seeing you!