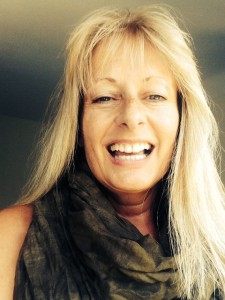 Contact 07974 925852 or mail viv.schrager-powell@footprintsoflondon.com
Viv is a member of the City of London Guides Association, an Associate Member of the Institute of Tourist Guiding, a member of The Friends of the City Churches and a guide at St Paul's Cathedral.
With almost 2,000 years of history, the City of London is simply the most fascinating district on the planet. Viv's passion (obsession) is the City and its history; there is nothing she loves more than sharing her knowledge and enthusiasm with others on her guided walks, revealing London's historic past, its treasures and its secrets.
All walks are suitable for children.  And dogs are also welcome.
Her portfolio includes:
City of London Highlights: A good "starter" walk if you want to get an insight into the buildings, history, churches, stories, traditions… and discover all sorts of fascinating stuff you never knew was there.
The City's Financial History: Far more interesting and accessible than you might think, with direct links to today's City and the global economy. Ideal for people starting a career in the City who want to orientate themselves, and for those who work here, but have no idea what's going on beyond the office, the pub and the train station. Three walks covering banking, institutions and trade.
The City's Written Heritage: Chaucer, Shakespeare, Dickens, Betjeman… all of whom are connected to the City of London. City scribblers from the past to the present, including some familiar film-of-the-book locations.
A Brief History of Timekeeping: You suspect your clock of poor time-keeping: Problem is, it's the 14th Century, so what do you check it with ? Lots of fascinating time-keeping related stuff on a unique walk which talks time through the centuries and reveals some famous City timepieces along the way.
St Paul's Cathedral: A personal guided tour of Wren's world-famous cathedral.
Southwark: A guided tour of historic Southwark, where London went to play, and generally misbehave.
Feedback from clients includes:
 I've had a number of kind emails from our Members saying how much they enjoyed it and how good the guides were, and so you were!" CA
"Thank you for such a fabulous walking tour around the City. It was a great way to spend a day with friends and I love learning new things." J