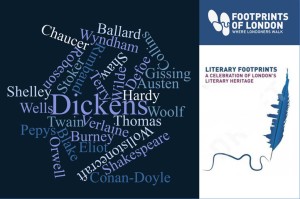 While London's streets may not be paved with gold, there is a wealth of literary history round practically every corner.
Throughout October 2019 we will be again be staging Literary Footprints, the sixth running of our annual literary walks festival.
It is a unique and London-centric literary festival; like a walking book club, it takes people out onto the streets of London on guided walks researched, written and led by our experienced, professional guides.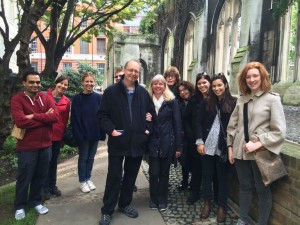 You will get to see to where the novels and poems are set, where the authors' inspiration was born and the avenues and alleyways, buildings and gardens their characters inhabit – places you might normally visit only in your imagination.
There will also be some of our favourite walks from previous years – walking the route Mrs Dalloway takes to buy flowers for her party, Tracing the Tudors in the real London of Wolf Hall, walks around Shakespeare's London, Literary St Pancras, Sherlock Holmes walks and of course explore Charles Dickens London After Dark
Walks cost £12 each (£9 concessions) or you can buy a great value season ticket for £49 which will get you access to all the walks in the full  Footprints Literary Festival 2019 programme listed below.
Walks in October 2019