Tue, 26 Sep
Description:
The story of London's Theatreland and of how it has contributed to the development of performance - as told by its playhouses and personalities.
Thu, 28 Sep
Description:
Explore the mean streets of Clerkenwell thsat were run by the gangster Sabini - a real person portrayed by Noah Taylor in the tv series Peaky Blinders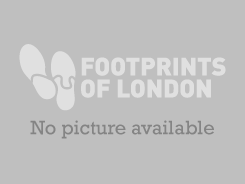 Fri, 29 Sep
Description:
This walk explores the bridges which lead to and from the City of London from Blackfriars to Tower Bridge (although technically the latter is just outside the City). This tells the story of how these bridges came to be built and paid for.
Sat, 30 Sep
Description:
Once so quiet you could once hear Big Ben chime, we will wander past West Hampstead listed buildings, and learn about the mansions that lined West End Lane and their famous residents from the wealthiest man in England, to famous artists and the pioneer of the tabloid newspaper.
Sat, 30 Sep
Description:
A pleasant stroll along the delightful riverside at Hammersmith
Sat, 30 Sep
Description:
This is a circular tour which explores the many layers in the development of Aldgate. Once the home of a guild of English knights, the area has become a borderland between the City and the East End
Sun, 1 Oct
Description:
This tour explores how the City of London was gutted by fire in September 1666, exploring why a small fire in a baker's oven spotted in the early hours of a Sunday morning should spread so far and cause such destruction.
Sun, 1 Oct
Description:
Explore Smithfield and Clerkenwell's literary connections and hear readings from authors who wrote about this fascinating area.
Wed, 4 Oct
Description:
This tour explores aspects of trade in Shakespeare's London and how it provided valuable material to him and to his fellow dramatists
Fri, 6 Oct
Description:
A famous poem, a famous City. Explore its streets by reference to The Waste Land a poem written by T S Eliot, using streets and buildings. Poetry reading in atmospheric locations.
Mon, 9 Oct
Description:
With readings from Iain Sinclair, George Orwell and others, this tour explores the rich story of Bethnal Green, one of crime and poverty, but also one of resilience and survival. Through their words we engage with the human currents of Bethnal Green and its unique flavour.
Tue, 10 Oct
Description:
Hear about the history of Mayfair via its food and drink connections plus discover hidden cafes and foodie places that can be visited today.