Sat, 1 Apr
Description:
On the edge of Epping Forest but less than 10 miles from Charing Cross Chingford has a fascinating story to tell.
Sat, 1 Apr
Description:
Wolf Hall brought to life the personal and political machinations of this most turbulent period, but the Great Fire rendered physical traces of the Tudor age hard to find in today's London. Unless, that is, you know where to look... Join me to discover the places that tell the stories behind the stories of Wolf Hall.
Sat, 1 Apr
Description:
Fans of Helen Fielding's chaotic and lovestruck leading lady will enjoy this romp around London. A fun walk that discusses the books and the films as well as talking about how the world of Bridget Jones can compare to real life and speculating how she would cope in today's dating world.
Sun, 2 Apr
Description:
Take a walk round Mayfair to discover its special relationship with America. Explore the streets and squares that presidents, rock stars and Hollywood icons have called home.
Sun, 2 Apr
Description:
A walk through housing history looking at fine examples of buildings produced by Victorian philanthropists and distinguished architects for 20th century councils, illustrating changing visions for new, better ways of living in our cities. Click on Walk to get more information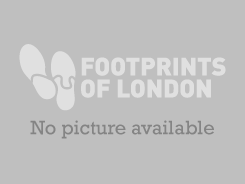 Sun, 2 Apr
Description:
Part of a weekend of commemorations this walk looks at the story of the war cabinet crisis in World War 2
Sun, 2 Apr
Description:
While Shakespeare is the stuff of legend, he was in so many ways a typical Londoner. In fact, to explore the story of Shakespeare in London is to appreciate an exciting time of social advancement and international development, with London at the centre of England's coming of age.
Sat, 8 Apr
Description:
A tour exploring Clerkenwell's history via gin and beer production
Sat, 8 Apr
Description:
Hardy Amies said "a man should look as if he had bought his clothes with intelligence, put them on with care and then forgotten about them." Join my Saville Row stroll to hear tales of the London enclave where royalty and celebrities visit the world's best designers to get the best bespoke look.
Sat, 8 Apr
Description:
The Borough is redolent of beer and wine, of hops and hospitality. This tour evokes stagecoaches erupting from narrow yards and laden hop wagons arriving from Kent, Sussex and Surrey. It celebrates the grain and the grape, and trade, both in times past and today.
Sun, 9 Apr
Description:
This walk explores nearly 100 years of jazz history in and around the streets, clubs, restaurants and drinking dens of Soho, from the first arrival of American musicians in 1919 through to the contemporary scene by way of legendary venues such as Ronnie Scott's club.
Mon, 10 Apr
Description:
Covent Garden Literature from the Restoration to the Napoleonic Wars. Pepys, Fielding, Austen, Gay, Voltaire, Evelyn, Steele and Lamb.