Sat, 20 Jan
Description:
Wolf Hall brought to life the personal and political machinations of this most turbulent period, but the Great Fire rendered physical traces of the Tudor age hard to find in today's London. Unless, that is, you know where to look... Join me to discover the places that tell the stories behind the stories of Wolf Hall.
Sun, 21 Jan
Description:
Sherlock Holmes investigates the mysterious disappearance of Mr Neville St. Claire, last seen in a vile opium den when he should have been on the 5.14 train to his wife and family. Can Sherlock Holmes crack the case...
Wed, 24 Jan
Description:
Explore the mean streets of Clerkenwell thsat were run by the gangster Sabini - a real person portrayed by Noah Taylor in the tv series Peaky Blinders 
Sat, 27 Jan
Description:
A look at how the East End locations used in the classic 1980 British gangster movie have changed
Sun, 28 Jan
Description:
The walk focuses on social housing design in the massive redevelopment of the East End of London in the 20th century, taking in the influential Lansbury Estate and two controversial modernist developments: Balfron Tower and Robin Hood Gardens -- so long as it is preserved from demolition!
Sun, 28 Jan
Description:
A thrilling overview of how the English Civil War impacted on the City of London, its citizens, and other stakeholders.
Sun, 28 Jan
Description:
Mechanical, electrical and civil engineering ventures have shaped the City of London as they have helped it grow. This tour explores both familiar and unfamiliar ventures, both successes and failures.
Sun, 4 Feb
Description:
This walk explores nearly 100 years of jazz history in and around the streets, clubs, restaurants and drinking dens of Soho, from the first arrival of American musicians in 1919 through to the contemporary scene by way of legendary venues such as Ronnie Scott's club.
Wed, 7 Feb
Description:
St Albans is just 25 minutes by train from London. Walk its historic streets with Rob in the morning, then after a pub lunch, visit Roman Verulanium, St Albans Abbey and the market.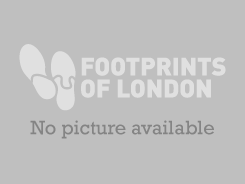 Sat, 10 Feb
Description:
Part of a weekend of commemorations this walk looks at the story of the war cabinet crisis in World War 2
Sun, 11 Feb
Description:
Walk the historic alleys, which legend says are paved with gold. Discover secret Roman foundations, folklore characters, the doorway into Diagon Alley and streets of a thousand names and events, where you choose your own path through time.
Wed, 14 Feb
Description:
Fans of Helen Fielding's chaotic and lovestruck leading lady will enjoy this romp around London. A fun walk that discusses the books and the films as well as talking about how the world of Bridget Jones can compare to real life and speculating how she would cope in today's dating world.