Please read our FAQ page for general terms and conditions of booking and cancellation/refunds policy.

Seen a walk you want to go on but can't make the date?  You can choose your own date and time for any of the walks you see on our website by booking it as a private tour.
Camden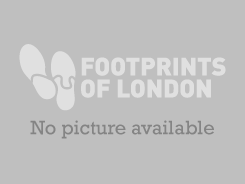 Sat, 29 Jul
Description:
Walk through the hidden highlights of London's crown jewel and uncover the surprising history in one of London's last surviving villages.
Sun, 15 Oct
Description:
Discover where Constable lived, the houses and landscapes he painted, as well as his family tomb. This talk is illustrated with quotes from his letters about his art and feelings for Hampstead
Sun, 29 Oct
Description:
A whole day of walking and history with Jenni and Rob, following the course of the River Fleet from springs on Hampstead Heath, to the Thames near Blackfriars