Please read our FAQ page for general terms and conditions of booking and cancellation/refunds policy.

Seen a walk you want to go on but can't make the date?  You can choose your own date and time for any of the walks you see on our website by booking it as a private tour.
Islington
Thu, 28 Sep
Description:
Explore the mean streets of Clerkenwell thsat were run by the gangster Sabini - a real person portrayed by Noah Taylor in the tv series Peaky Blinders 
Sun, 1 Oct
Description:
Explore Smithfield and Clerkenwell's literary connections and hear readings from authors who wrote about this fascinating area.
Thu, 5 Oct
Description:
A walk looking at books that were deemed unfit for Londoners to read - from political tracts to 18th century pornography. The walk looks at why they were banned and what the consequences for London were.
Sun, 8 Oct
Description:
Follow social researcher Charles Booth around Clerkenwell and learn about London's sausage king
Wed, 11 Oct
Description:
Recapture the atmosphere of slum life in 1880s Clerkenwell by following in the footsteps of the characters vividly portrayed in George Gissing's rather bleak novel The Nether World.
Fri, 13 Oct
Description:
Tales of Shakespeare and his contemparies including visiting the site of the Fortune Theatre, hear about the Dark Lady and the brothels of Clerkenwell and end on Clerkenwell Green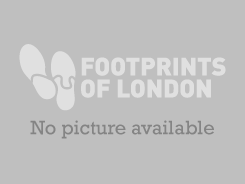 Tue, 24 Oct
Description:
Touch on 1000 years of history in Islington, the first village north of the City of London. Hear about two dreadful murders and see where the masses were entertained and understand why the pavements are raised and the roads twist. Meet the characters - Gracie Fields, Champagne Charlie and Joe Orton.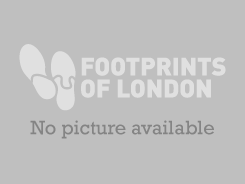 Wed, 25 Oct
Description:
Step back in time to visit sites from Elizabethan Islington, where people dodged arrows in the Finsbury fields, queued at the Clerks Wells, and marvelled at the new class of rich and powerful moving into former religious buildings
Wed, 25 Oct
Description:
The New River was one of the 17th Century's greatest feats of engineering - this walk traces its route through Islington. You'll see some of London's oldest industrial buildings sitting in a car park and a delightful park that is one of Islington's best secrets
Sat, 4 Nov
Description:
Explore death and its management in the 2nd Millennium. Visit some of London's most ghoulish last resting places. Robert Bard in "Graveyard London" comments that "many hundreds of generations of Londoners lie beneath the City feet without us knowing"; this walk suggests they were the lucky ones..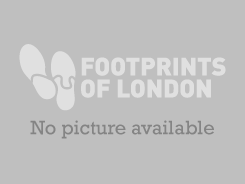 Tue, 7 Nov
Description:
See the remnants of Clerkenwell's pious and pestilent medieval past and where C18th radicals preached and were imprisoned. Understand how one of the City of London's oldest suburbs developed over the second millennium firstly through penitence and then industrialisation.
Wed, 6 Dec
Description:
This walk looks at how the Victorian's celebrated Christmas in Islington - from Currant Cake at Thomas's bakers to lunch with the Boot Black Brigade