Please read our FAQ page for general terms and conditions of booking and cancellation/refunds policy.

Seen a walk you want to go on but can't make the date?  You can choose your own date and time for any of the walks you see on our website by booking it as a private tour.
Tower Hamlets
Sun, 30 Apr
Description:
The walk focuses on social housing design in the massive redevelopment of the East End of London in the 20th century, taking in the influential Lansbury Estate and two controversial modernist developments: Balfron Tower and Robin Hood Gardens -- so long as it is preserved from demolition!
Thu, 4 May
Description:
The stories of the quack doctors, brave neighbours and doom-mongers who filled London in the plague year of 1665 in Defoe's classic account
Sun, 7 May
Description:
Bethnal Green's past is littered with dark deeds and dodgy dudes, but these are also important moments in the history of law and order in this country.
Wed, 10 May
Description:
A look at how the East End locations used in the classic 1980 British gangster movie have changed
Sun, 21 May
Description:
Explore London's East End, following in the steps of social reformer Charles Booth who explored this area in the 1890s
Sun, 21 May
Description:
What really happened in 1888 when five women were murdered in the Whitechapel area and their dead bodies cruelly mutilated? Neither gore-fest nor wild speculation, this tour explores the world of these most mysterious of murders.
Sun, 4 Jun
Description:
A walk through housing history looking at fine examples of buildings produced by Victorian philanthropists and distinguished architects for 20th century councils, illustrating changing visions for new, better ways of living in our cities. Click on Walk to get more information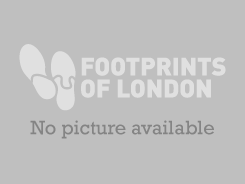 Sat, 10 Jun
Description:
The Isle of Dogs has rich history of public housing. But private housing has come to dominate the Island in just a generation, Discover how much of the islanders' public housing tradition survives in this fascinating tour, ending near Mudchute DLR.
Sun, 25 Jun
Description:
A walk through housing history looking at fine examples of buildings produced by Victorian philanthropists and distinguished architects for 20th century councils, illustrating changing visions for new, better ways of living in our cities. Click on Walk to get more information