Please read our FAQ page for general terms and conditions of booking and cancellation/refunds policy.

Seen a walk you want to go on but can't make the date?  You can choose your own date and time for any of the walks you see on our website by booking it as a private tour.
Tower Hamlets
Sun, 21 Jan
Description:
Explore London's East End, following in the steps of social reformer Charles Booth who explored this area in the 1890s
Sat, 27 Jan
Description:
A look at how the East End locations used in the classic 1980 British gangster movie have changed
Sun, 28 Jan
Description:
The walk focuses on social housing design in the massive redevelopment of the East End of London in the 20th century, taking in the influential Lansbury Estate and two controversial modernist developments: Balfron Tower and Robin Hood Gardens -- so long as it is preserved from demolition!
Wed, 31 Jan
Description:
Explore Blackwalls links with the East India Company and find traces of its maritime past
Sat, 3 Feb
Description:
Explore Blackwalls links with the East India Company and find traces of its maritime past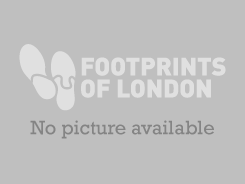 Sun, 11 Feb
Description:
Discover radical women and how they changed lives in the East End for the better
Sun, 18 Mar
Description:
A walk through housing history looking at fine examples of buildings produced by Victorian philanthropists and distinguished architects for 20th century councils, illustrating changing visions for new, better ways of living in our cities. Click on Walk to get more information