Please read our FAQ page for general terms and conditions of booking and cancellation/refunds policy.

Seen a walk you want to go on but can't make the date?  You can choose your own date and time for any of the walks you see on our website by booking it as a private tour.
Sun, 21 Jan
Description:
Sherlock Holmes investigates the mysterious disappearance of Mr Neville St. Claire, last seen in a vile opium den when he should have been on the 5.14 train to his wife and family. Can Sherlock Holmes crack the case...
Sun, 28 Jan
Description:
A thrilling overview of how the English Civil War impacted on the City of London, its citizens, and other stakeholders.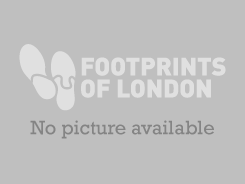 Sat, 3 Feb
Sat, 10 Feb
Description:
Beginning at Blackfriars station, we investigate the trail of the Red-Headed League, through streets that would be familiar to Holmes and Watson.