Please read our FAQ page for general terms and conditions of booking and cancellation/refunds policy.

Seen a walk you want to go on but can't make the date?  You can choose your own date and time for any of the walks you see on our website by booking it as a private tour.
Local walks
Thu, 28 Sep
Description:
Explore the mean streets of Clerkenwell thsat were run by the gangster Sabini - a real person portrayed by Noah Taylor in the tv series Peaky Blinders 
Sat, 30 Sep
Description:
Once so quiet you could once hear Big Ben chime, we will wander past West Hampstead listed buildings, and learn about the mansions that lined West End Lane and their famous residents from the wealthiest man in England, to famous artists and the pioneer of the tabloid newspaper.
Sat, 30 Sep
Description:
This is a circular tour which explores the many layers in the development of Aldgate. Once the home of a guild of English knights, the area has become a borderland between the City and the East End
Sat, 14 Oct
Description:
Bethnal Green's past is littered with dark deeds and dodgy dudes, but these are also important moments in the history of law and order in this country.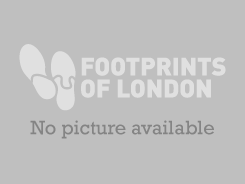 Wed, 25 Oct
Description:
Step back in time to visit sites from Elizabethan Islington, where people dodged arrows in the Finsbury fields, queued at the Clerks Wells, and marvelled at the new class of rich and powerful moving into former religious buildings
Sun, 29 Oct
Description:
Stepney is an area steeped in history and intrigue - come and find out about "Robin Hood's" arch enemy, the saviour of children and the founder of a famous brewery. In addition, we will also hear tales about William Booth and Thomas Cromwell.