Beat the twixmas blues with Footprints of London!
Beat the twixmas blues with Footprints of London!
December 23, 2015
Comments Off

on Beat the twixmas blues with Footprints of London!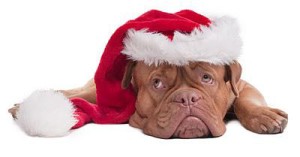 Twixmas (as it's apparently known.  Or twixtmas, the interweb doesn't seem too sure which yet…).  A strange sort of week, isn't it?  A sort of no-mans land between the Xmas excess and the return to the toil after the New Year.
So, if you find yourself with encroaching cabin fever, or with a house full of guests looking at you with that "entertain us" look on their face, or maybe just itching to get out in the air and walk off the turkey and mince pies, never fear, Footprints is here!
We have no fewer than 13 walks over the holiday period, all designed to entertain and inform (and all whilst walking off a few of those excess Xmas calories at the same time!).
If you fancy a Christmas Day with a difference, Toni Jaskel kicks us off with her walk The Exciting West End on Christmas Day morning, a fascinating stroll through this iconic part of London,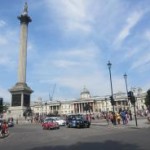 beating a path through some of the lesser-known byways and telling stories from the 13th Century right up to the present.
Ever the trouper, Toni will still be out there on Christmas Day afternoon with her walk A Right Royal Christmas which tells the stories behind the Royal palaces, parks, people, pomp and pageantry that are such a part of the fabric of the heart of Westminster.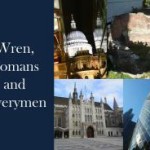 We're taking our own break on the Saturday and Sunday, then on Monday 28th Mark Rowland gets us back under way with his Wren, Romans and Liverymen walk.
Mark reckons that: "until you know The City, you don't really know London"; discover why on his walk which digs deep into the past of "the Square Mile", telling stories of the near 2000-year history of The City of London, the capital's historic beating heart (it's also a child-friendly walk, so perfect if you want to bring along the family).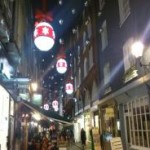 Then on Monday evening, Jo Moncrieff combines Christmas lights, food and drink (oh, and it starts in a pub, so what's not to like there!) with her ever-popular A Foodie Themed Christmas Lights Walk which takes a a food and drink themed meander through the back streets and hidden passages of Mayfair and Soho and takes in some of the best views of the Christmas lights.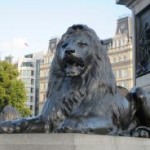 On Tuesday 29th, Richard Watkins takes you on a quick turn around one of the most famous squares in the World on his walk A Trafalgar Square Travesty.  Not only will you hear some lesser-known tales about this iconic location, but you will also be raising money for the charity The Connection at St Martin-in-the-Fields which does amazing work helping homeless Londoners get back on their feet.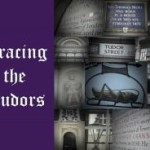 Mark and Jo are both back on Wednesday 30th, Jo is once more running her A Foodie Themed Christmas Lights walk, whereas this time Mark will be Tracing the Tudors, tracking down the London locations behind some of the most momentous events in our history (and the cracking good stories in Wolf Hall!).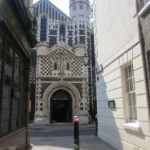 On Thursday 31st Dec and Saturday 2nd Jan, Amber will be stepping off the beaten path to show you the hidden alleyways and corners of The City of London on her Churches, Corners & Corridors walk, with a different and fascinating story at each new turn.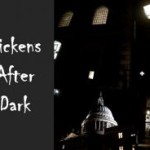 Enjoying the lavish new BBC production Dickensian?  Yep, us too!  To tie in with the series, Mark is running his own mini-Dickens fest throughout January with a weekly running of his Dickens After Dark walk.  First instance is on Friday Jan 1st, so why not join him to walk off that New Year's eve hangover and discover how the streets of London inspired the inspiration for the new BBC series.
Also o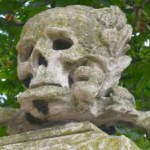 n Saturday 2nd Jan Sean Patterson will be running one in his acclaimed series of walks exploring the legacy of the famous London poverty maps with his Deptford. The Charles Booth Poverty Maps walk.  Expect new (and probably over-enthusiastic!) insight on this one as Sean recently moved to the area himself!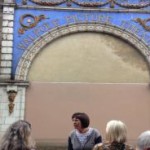 For our final walks of the holiday period on Sunday 3rd Jan, Richard is repeating his Trafalgar Square Travesty walk and we also head out to the 'burbs with Alan Fortune for his walk Ealing: Queen of the Suburbs.   Alan will tell you a varied menu of stories ranging from Pitzhangar Manor to "a club which changed rock and roll history".  A bold claim?  Why not go along and see for yourself.
The full list of the walks mentioned is here, hopefully at least one will catch your fancy so we hope to see you on one of them.
In the meantime, the compliments of the season from all the Footprints of London team to all our valued customers and readers and we wish you all a happy and peaceful New Year.