So why do Green Line carry route numbers in the 700s?
So why do Green Line carry route numbers in the 700s?
January 26, 2016
Comments Off

on So why do Green Line carry route numbers in the 700s?
In an earlier post, Stephen Benton (one of our resident transport history geeks) teased us that he would reveal why Green Line coaches all carry route numbers in the 700s.  Fortunately for all of you who have been on the edge of your seats awaiting the answer since, he has returned to provide it!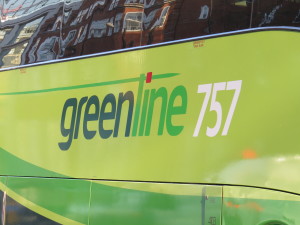 For Londoners of a certain age, the words "Green Line" meant more than another way for people to commute from the shires, carrying as they did either a promise of a bucolic escape from the stresses of city life to the wide open green spaces of the commuter belt or, for the home counties kids, an escape route to the excitement of the bright lights of the big bad city.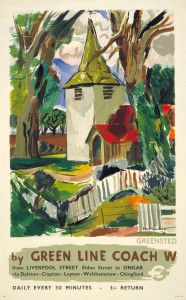 Green Line's origin was in a network of limited stop coach services started by the London General Omnibus Company in the late 1920s as a service between London and towns within about a 30 mile radius.
Given the route to their destinations was through the countryside surrounding London, the name Green Line was adopted in 1930 and initially the routes were given letters rather than numbers.
Operations ceased during the Second World War and when they resumed in 1946, London Transport (which was by then running the services) decided to adopt a numbering system for all Green Line routes to bring them into line with their other public transport services
At that time all the famous red London buses had numbers between 1 and 299, buses in the immediate country around London north of the Thames had numbers in the 300s, south of the Thames had taken the 400s, whilst trolleybuses had route numbers in the 500s and 600s.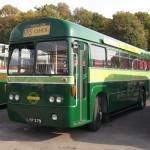 And there's your answer. 700s were next in the sequence and were thus allocated to the Green Line services.
At their height in the 1950s and 60s they were carrying around 36 million passenger journeys a year, but began to decline in the 1970s alongside increased car ownership and a faster commuter rail network.
We of course no longer have trolleybuses and given London Buses is not responsible for buses much beyond Greater London they have started to use numbers in the 300s and 400s for routes in London.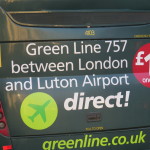 That and the march of privatisation have rather interrupted the cosy numbering sequences, but a few of the Green Line 700s are still used for a number of limited stop bus routes from Victoria out to places like Windsor and Luton (which are, by the way, classified as regular "local" bus routes, so those of you with a London Councils' Freedom Pass can travel free on these services outside the morning peak).
So, whilst the words "Green Line" may no longer carry quite the promise of an escape from the crowded city out to a world of bucolic charm, they are still a very handy way of getting to an airport or Legoland!
Want to hear more fascinating transport-related ephemera such as this? Then join Stephen's "Trains and Boats and Planes … and a few Buses too" walk around Victoria. Next date is this Sunday (31st Jan) at 11.00 am, booking details and Stephen's full walks schedule are here.