Six Degrees of Separation – well almost!
Six Degrees of Separation – well almost!
April 25, 2016
Comments Off

on Six Degrees of Separation – well almost!
Further to her earlier post on the travails of a group of Fleet Street ladies in gaining the same rights of their male counterparts in a local watering hole, Tina Baxter returns to share more fascinating stories of characters and connections along one of London's most infamous thoroughfares.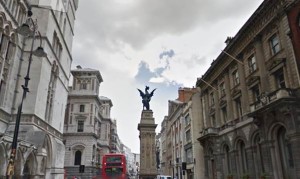 As I am sure happens with the majority of my colleagues, my walks develop over time. Also as a City Guide the election of a new Lord Mayor adds a new dimension when moving from Westminster into the City at Fleet Street.
On leaving the first stop of my Women of Fleet Street walk at the Royal Courts of Justice and moving toward the monument to Temple Bar that was (now located at Paternoster Square), I talk of our two lady Lord Mayors. On the last occasion of the walk, I also mentioned Alderman the Lord Mountevans (Jeffrey Evans) our latest incumbent.
Usually I would leave it at that, as it is a walk about the women. However, when researching a walk it is easy to be sidetracked down other interesting avenues that crop up during the process. And I was, so decided to follow his family history back to his grandfather, whereupon I discovered he had an unusual connection with my next stop where I talk of a talented sculptor, Kathleen, Lady Hilton Young (Baroness Kennet).
This l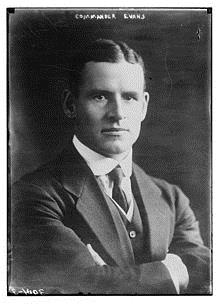 ady prior to being a 'Lady' and a Baroness was no less the wife of the intrepid explorer of Antarctica, Robert Falcon Scott (Kathleen travelled to New Zealand in February 1913 to reunite with Scott only to discover her husband had died in March 1912!).
The grandfather of our current Lord Mayor mentioned above was no less than Lieutenant Edward R G R Evans (later Admiral Lord Mountevans) who joined the British National Antarctica Expedition (1901-04) as second-in-command to Scott. Unfortunately within 150 miles of the Pole, he had to turn back due to severe scurvy and just made it back alive to the supply ship.
On recovery Evans returned to Antarctica in charge of the Terra Nova to pick up the expedition members, only to discover the Polar Party including Scott had perished.  He was now in command of the expedition and returned to Roath Dock in Cardiff on 14 June 1913.  A mountain with a double summit is named after Evans and he took his title Mountevans from that mountain.
Another character who features on the walk is Lady Florence Dixie who was born of the Queensberry family and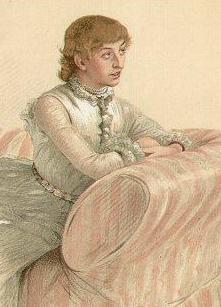 married into the Douglas-Dixie line. She led an impressive life of a rich and well-connected lady and, somewhat surprisingly, became a war correspondent (as well as a writer and a feminist) and led an extraordinary life. Lady Florence wrote for the Morning Post (later acquired by the Daily Telegraph) and was their South African war correspondent in Zululand.
The connections? On my last walk with this theme, I had a lovely couple in the group, Mr & Mrs Hercules, who were fascinated with the name Dixie. It turns out that Mrs Hercules' sister in Market Bosworth, Leicestershire (the family seat of the Douglas Family) works at Dixie Grammar School, which was re-founded in 1601 under the will of an Elizabethan merchant AND Lord Mayor of London, Sir Wolstan Dixie (1585).
So how do I round this off neatly?
Well, a distinguished headmaster of the school was Rev. Arthur Benoni Evans, sadly so far as I can tell no relation to the Mountevans above, but an Evans nonetheless!  However, another notable Fleet Street dweller, Dr Samuel Johnson, would shudder at the name of another Dixie who he had the misfortune to work for – the notorious 4th Baronet Dixie!
Tina will be running her walk Women of Fleet Street – Against all odds! again this Saturday (30th April), follow the link for booking details.