How well did Conan Doyle know London?
How well did Conan Doyle know London?
October 24, 2017
Comments Off

on How well did Conan Doyle know London?
Jen's Pedler's walk on Thursday 26th October Sherlock Holmes – the Return, part of the Footprints of London Literary Festival, recreates the route Holmes and Watson may have taken and attempts to solve two mysteries along the way: who murdered the Honourable Ronald Adair and where exactly was 221b Baker St?  Booking details are on Jen's walks page, meanwhile she solves the mystery of precisely how well Conan Doyle knew London.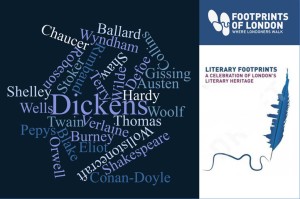 "Holmes's knowledge of the byways of London was extraordinary", says Watson as they set off on The Adventure of the Empty House.
You might expect that Sherlock's creator, Conan Doyle, had a similar encyclopaedic knowledge of the streets of the capital, but this was not the case. Doyle was living in Southsea and barely knew London when he wrote the second Sherlock Holmes story The Sign of Four (1890). In a letter to his publisher he commented: "It must amuse you to see the vast and accurate knowledge of London I display. I worked it all out from a Post Office map."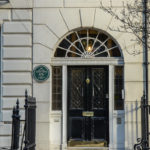 A year later he moved to London and took lodgings in Bloomsbury and set up as an ophthalmologist in Upper Wimpole Street. "Every morning," he said, "I walked from my lodgings in Montague Place, reached my consulting room at ten and sat there until three or four, with never a ring to disturb my serenity. Could better conditions for reflection and work be found? As long as I was thoroughly unsuccessful in my professional venture there was every chance of improvement in my literary prospects."
It was here that he wrote the first two Sherlock Holmes short stories – A Scandal in Bohemia and The Red-Headed League which were published in Strand magazine.
A few months later he was walking to his consulting room when he began to shiver and was barely able to make it back to his lodgings. He had succumbed to the flu epidemic that was sweeping London at the time. To him this seemed to be a sign that he should abandon his ophthalmic practice and focus on making a living as a writer. As he no longer needed to be in the centre of London, he moved to South Norwood where he attempted to kill off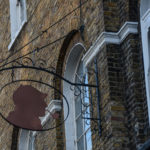 Holmes sending him plunging to his death over the Reichenbach falls.
But the public refused to accept that Holmes had died and clamoured for more. Ten years later, Doyle relented and brought his detective back to life in The Adventure of the Empty House. In this story Watson finds himself in Marylebone following his friend through "a network of mews and stables, the very existence of which I had never known." They eventually reach Baker Street.
Did this mysterious network ever exist or was it just a figment of Doyle's imagination? When an early Sherlockian claimed, in the 1920s, that this story had led him to find the location of the fictional 221b Baker Street, Doyle commented "Do you know, I don't think I've ever been in Baker Street in my life."