Please read our FAQ page for general terms and conditions of booking and cancellation/refunds policy.

Seen a walk you want to go on but can't make the date?  You can choose your own date and time for any of the walks you see on our website by booking it as a private tour.
Society walks
Sat, 1 Apr
Description:
Wolf Hall brought to life the personal and political machinations of this most turbulent period, but the Great Fire rendered physical traces of the Tudor age hard to find in today's London. Unless, that is, you know where to look... Join me to discover the places that tell the stories behind the stories of Wolf Hall.
Sat, 1 Apr
Description:
Explore London's East End, following in the steps of social reformer Charles Booth who explored this area in the 1890s
Sun, 2 Apr
Description:
One of London's top walks - around Deptford following in social researcher Charles Booth's footsteps
Thu, 20 Apr
Description:
In 1810 South American Revolutionaries came to London to try to get the British to help them gain independence from Spain. This walk through Fitzrovia looks at what happened next.
Sun, 30 Apr
Description:
Follow social researcher Charles Booth around Clerkenwell and learn about London's sausage king
Sat, 20 May
Description:
Three hundred years of Soho history and the women who helped shape London's most bohemian quarter.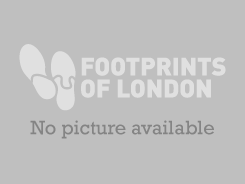 Sat, 10 Jun
Description:
The Isle of Dogs has rich history of public housing. But private housing has come to dominate the Island in just a generation, Discover how much of the islanders' public housing tradition survives in this fascinating tour, ending near Mudchute DLR.