Please read our FAQ page for general terms and conditions of booking and cancellation/refunds policy.

Seen a walk you want to go on but can't make the date?  You can choose your own date and time for any of the walks you see on our website by booking it as a private tour.
Sun, 2 Apr
Description:
While Shakespeare is the stuff of legend, he was in so many ways a typical Londoner. In fact, to explore the story of Shakespeare in London is to appreciate an exciting time of social advancement and international development, with London at the centre of England's coming of age.
Sat, 8 Apr
Description:
The Borough is redolent of beer and wine, of hops and hospitality. This tour evokes stagecoaches erupting from narrow yards and laden hop wagons arriving from Kent, Sussex and Surrey. It celebrates the grain and the grape, and trade, both in times past and today.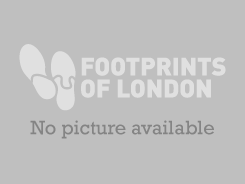 Sun, 9 Apr
Sat, 22 Apr
Description:
With readings from Iain Sinclair, George Orwell and others, this tour explores the rich story of Bethnal Green, one of crime and poverty, but also one of resilience and survival. Through their words we engage with the human currents of Bethnal Green and its unique flavour.
Sun, 23 Apr
Description:
This tour explores aspects of trade in Shakespeare's London and how it provided valuable material to him and to his fellow dramatists
Sun, 30 Apr
Description:
The story of London's Theatreland and of how it has contributed to the development of performance - as told by its playhouses and personalities.