Please read our FAQ page for general terms and conditions of booking and cancellation/refunds policy.

Seen a walk you want to go on but can't make the date?  You can choose your own date and time for any of the walks you see on our website by booking it as a private tour.
Sun, 28 May
Description:
This tour explores how the relationship between the City of London and the due processes of law and order has developed because of the City's unique nature.
Sat, 3 Jun
Description:
A tour to the heart of London's maritime trade, when the river and docks were alive with shipping and the area full of sailors ashore after months of hardship.
Sun, 4 Jun
Description:
While the East End was facing the deprivations of the Home Front, plans were being formulated to create a brand new London. We were looking forward to blue birds over the white cliffs of Dover – just you wait and see!
Tue, 6 Jun
Thu, 8 Jun
Sat, 10 Jun
Description:
What really happened in 1888 when five women were murdered in the Whitechapel area and their dead bodies cruelly mutilated? Neither gore-fest nor wild speculation, this tour explores the world of these most mysterious of murders.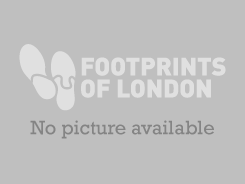 Sun, 11 Jun
Sat, 17 Jun
Description:
When London expanded to become the world's first Metropolis, its semi-rural suburbs were swamped. This tour examines the challenges urbanisation brought to Bethnal Green, and how they were met. In many ways, these challenges continue to be met today.
Sun, 18 Jun
Description:
Bethnal Green's past is littered with dark deeds and dodgy dudes, but these are also important moments in the history of law and order in this country.
Sat, 24 Jun
Description:
Explore the London of Charles Dickens, a city in transition. You are accompanied by readings from his novels - the authentic voice of London.
Sun, 25 Jun
Description:
With readings from Iain Sinclair, George Orwell and others, this tour explores the rich story of Bethnal Green, one of crime and poverty, but also one of resilience and survival. Through their words we engage with the human currents of Bethnal Green and its unique flavour.
Sat, 12 Aug
Description:
The Borough is redolent of beer and wine, of hops and hospitality. This tour evokes stagecoaches erupting from narrow yards and laden hop wagons arriving from Kent, Sussex and Surrey. It celebrates the grain and the grape, and trade, both in times past and today.